Maximize your transfer options with Pathway to Success: Stronger Together.


Pathway to Success: Stronger Together is the seamless and stress-free way you are able to use your hard-earned credits from NCC towards a baccalaureate degree at ESU. By earning your associate degree from NCC with a minimum cumulative grade point average of 2.00, you are eligible to enter a four-year program at ESU with junior status (dependent upon the number of transfer credits and appropriate sequencing). You will not be required to complete more than 60 credits at ESU in order to earn a bachelor's degree (unless you are transferring into a program with accreditation or licensing/certification standards that may require additional credits).
Don't have an associate degree from NCC? No problem! You may still take advantage of seamless transfer options through Pathway to Success: Stronger Together while pursuing both your associate and baccalaureate degrees.
---
Contact The Office of Admissions, now
To learn how your NCC credits transfer to ESU.
To receive a personalized degree plan.
To see how affordable it is for you to earn a degree at ESU.
Look for an Admissions Representative to be on-campus at NCC for face-to-face meetings this fall term.
Contact the Office of Admissions at admission@esu.edu or (570) 422-3542.
---
As an NCC student, you have options when transferring to East Stroudsburg University (ESU).
Using the guides found on this page, you can make the choice that is best for you. You may also consult with Brian Ellis, Assistant Director of Admissions, or your NCC transfer office for additional guidance.
Transfer Guides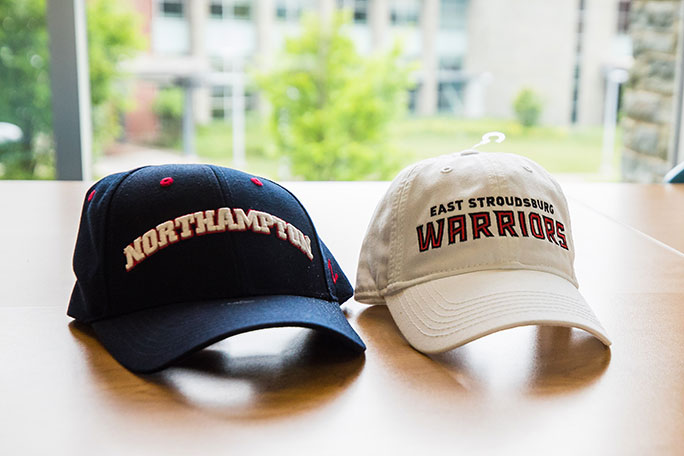 Use the following guides to choose NCC courses that match equivalent courses at ESU, or search for requirements of your intended ESU academic degree program.
Associate Degree Transfer Option
You may choose to complete your associate degree, and then transfer to ESU through a vast array of ESU-NCC and statewide program to program agreements already in place. Contact Brian Ellis for a current selection of options.
Program-to-Program Agreements - These agreements provide a course by course outline of how your entire associate degree transfers to the bachelor's degree at ESU.
AAS in Accounting to BS in Accounting
AAS (RN) in Nursing for ESU's Extended Learning Program
AAs in Business Administration to BS in Finance
AAS in Public Health to BS in Public Health
AAS in Criminal Justice to BS in Criminal Justice
AA in Social Work to BS in Social Work
AAs in Hospitality to BS in Hotel, Restaurant, and Tourism Management
AS Sports Medicine to BS Exercise Science
Contact Us
Contact Information
Campus Address

Reibman Administration Building

Phone:

Fax:

(570) 422-3933 (Fax)
Title of Department Leader

Interim Assistant Director, Transfer Admissions

Name

Brian Ellis

E:

Phone: