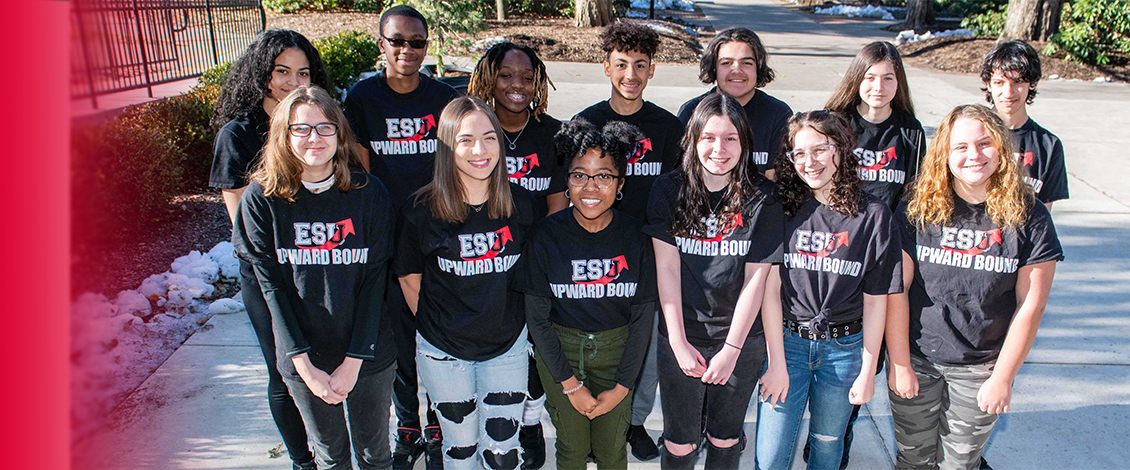 Upward Bound
Upward Bound is a pre-college, academic support program that prepares high school students in grades 9 through 12 to become successful college students.
This is achieved by developing student's skills, reinforcing belief in their own abilities, introducing them to varied social and cultural activities, and providing them with personalized academic support services. Upward Bound is a federally-funded program.
Upward Bound is one of the original TRIO programs founded through the Educational Opportunity Act of 1964 as part of President Lyndon B. Johnson's War on Poverty initiatives.
East Stroudsburg University became a host university to Project Upward Bound in the 1974, and is one of over 750 universities and colleges in the United States to host such a program.
The program currently recruits from schools within the two-county area of Monroe, and Lehigh.
Contact Us
Contact Information
Campus Address

285 Normal Street

Phone:

Fax:

(570) 422-3432 (Fax)
Title of Department Leader

Director Upward Bound

Name

Professor Janine Hyde-Broderick

E: