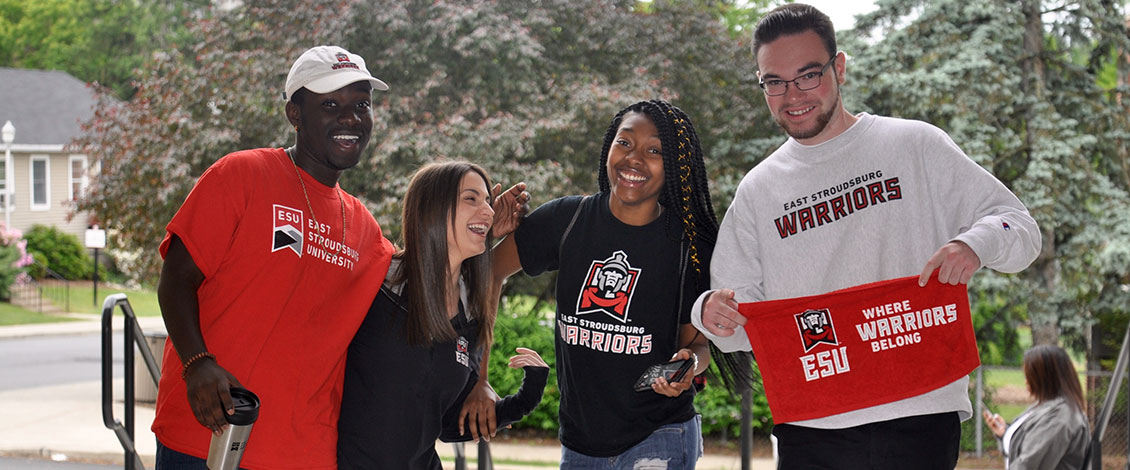 C.A.R.E. Team
East Stroudsburg University maintains a vested interest in the health and well-being of our students, faculty and staff.
We are committed to providing an environment where individuals are free to work, learn, and teach in an environment that is both unencumbered and uninhibited by others.
To this end, the University has established the Campus Assessment Response and Evaluation (CARE) Team.
CARE is responsible for assessing reports of behavioral health issues on the part of students, and for implementing interventions that are in the best interest of the University and the individual.
CARE is comprised of faculty and staff versed in various aspects of student behaviors and interventions.
Composition of CARE includes the following individuals:
Jennie Smith (Chair), Dean of Student Life, (570) 422-3461
Dr. Jennifer Young, Counseling & Psychological Services, (570) 422-3277
David Campbell, Residential Life & Housing, (570) 422-3460
Chief William Parrish, University Police (570) 422-3064
Jan Hoffman, Academic Success (570) 422-6700
Dr. John Kraybill-Greggo, Sociology, Social Work & Criminal Justice, (570) 422-3844
Maria Cutsinger, Student Conduct and Community Standards, (570) 422-3461
Dr. Tony Drago, Psychology, (570) 422-3355
Bailey Higgins, Health and Wellness Case Manager, (570) 422-2845
Contact Us
Contact Information
Campus Address

Sycamore Suites

Phone:
Title of Department Leader

Dean of Students

Name

Jennie Smith

E: