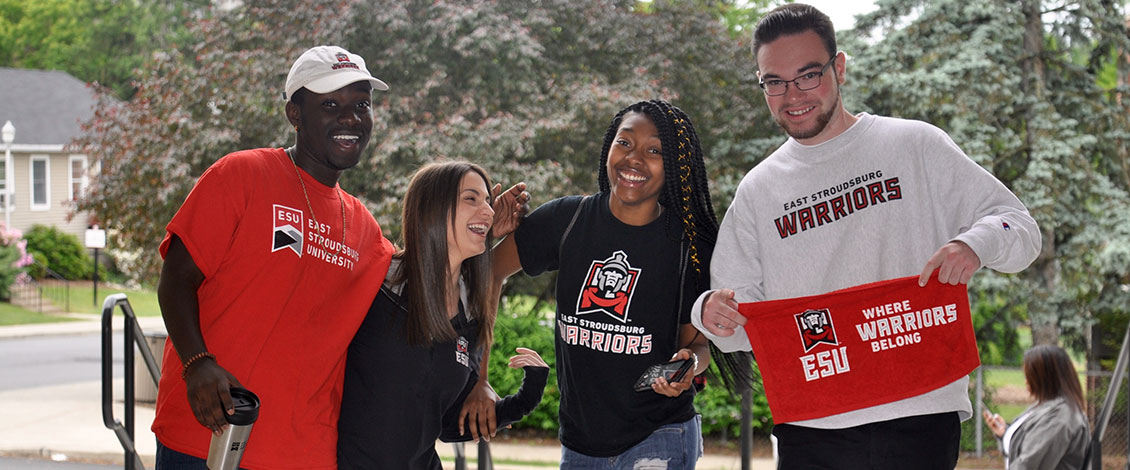 C.A.R.E. Program
East Stroudsburg University maintains a vested interest in the success, health, and well-being of our students, faculty and staff.
To this end, the University has established the Campus Advocacy and Resource Engagement (CARE) Program.
The mission of the C.A.R.E. Program: In partnership with students, CARE's mission is to develop personalized holistic action plans to promote self-growth and success. Through advocacy and engagement with university and community resources, students are supported in reaching their personal and educational goals.
How to Report
---
If you believe someone has shown behaviors of concern, here are the options to refer the student to the CARE Team.
You may also elect to utilize WARRIORfish by initiating a referral to the C.A.R.E. Program. Enter the student(s)' name and after their information appears, click "Referral" on the left and choose "Referral to CARE." Please discuss with the student your concerns and that you are reaching out to the program for assistance.
Please note the C.A.R.E. Program can accept anonymous referrals, however, anonymous referrals are difficult to address as the team may need more information and will not be able to gather that information. The C.A.R.E. Program is committed to the success of the student and the more information we have, the better we can address the needs of the student and the community.
Contact Us
Contact Information
Campus Address

Sycamore Suites

Phone:
Title of Department Leader

Dean of Student Life

Name

Jennie Smith

E: