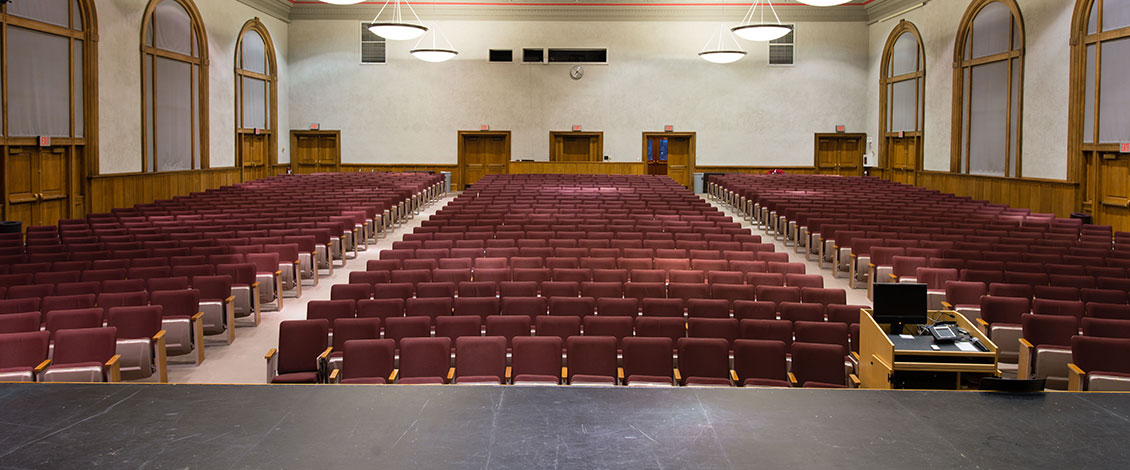 Conference Services
The Event Management team serves internal and external groups through space reservations and assistance with facilities, housing, recreation, transportation and audio visual needs.
The Event Management team strives to provide the best possible customer service and make sure your event is successful, whether it's a camp, conference, symposium, lecture, or social gathering.
East Stroudsburg University (ESU) is nestled in the Pocono Mountains, only 90 minutes away from New York City and 2 hours away from Philadelphia.
Surrounding ski resorts, campgrounds, and downtown Stroudsburg serve as the backdrop of our beautiful campus.
The University has 66 buildings located on 258 acres in the East Stroudsburg Borough and in Smithfield Township which include academic facilities, eight residence halls (housing 2,400 students), a 1,000-seat dining hall, a student center and a recreation center. The Student Activity Association, Inc., owns Stony Acres, a 119-acre off-campus student recreation area near Marshalls Creek that includes a lodge and a small lake.
East Stroudsburg University has comfortable and spacious meeting rooms, outstanding fields, gymnasiums, outdoor athletic courts, an indoor swimming pool, suite style (air-conditioned) and traditional residence hall (non air-conditioned) housing for summer camps or conferences.
A variety of classrooms and meeting spaces (for 2 to 200 people), multiple auditoriums (for 75-800 people), accommodations for 1500+ people during the summer season, and multiple dining facilities able to provide a wide range of services from coffee breaks and daily meals to large banquets. A ten minute walk is all it takes to travel from the south end of campus to the farthest academic facility on north campus.
Eight residence halls complete with lounges, study rooms, laundry facilities and kitchenettes are capable of housing over 1,500 conferees during the summer months. Every residence hall room includes cable television, computer and telephone hook-ups.
East Stroudsburg University offers very competitive rates and a professional Conference Services staff will be happy to assist you in planning for all of your needs to make your event a complete success.
Contact Us
Contact Information
Campus Address

562 Independence Road

Phone:
Title of Department Leader

Coordinator Conference Services

Name

Kelsey Melfy

E: