College of Education
ESU College of Education is committed to developing educators who represent, respect, and relate to the diverse needs of today's learners.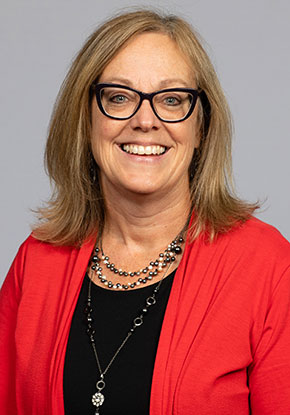 The ESU College of Education is dedicated to creating a community of learning that is student-ready and focused on the individual learner, enabling students to come with rich and unique experiences that will be celebrated and supported as they train to make a difference in the lives of others. The College of Education represents faculty, staff, and students who are deeply committed to using their expertise and passion to make a difference in the world.
Our faculty and staff strive to provide personalized learning opportunities for all students, challenging them to build a firm foundation of content-knowledge and pedagogy as they define their craft of teaching in real-life settings.
Our partner districts, schools, and mentors open their doors to our students as they recognize the importance of merging theory with practice. Our students experience a multitude of hours in the field before graduation and enter the workforce with the confidence and skills of an experienced educator.
As the only educator preparation program in Northeastern PA recognized by the Council for the Accreditation of Educator Preparation (CAEP), our programs have achieved the "gold-standard" nationally, and we can confidently ensure our graduates have engaged in the most rigorous levels of preparation.
We look forward to having you join our Warrior educator community,
Dr. Brooke K. Langan, Dean
#WarriorTeacher
Where do you want to make a difference?
Basic Skills, Testing and Certification Information
Contact Us
Contact Information
Campus Address

Rosenkrans East 123

Phone:

Fax:

(570) 422-3506 (Fax)
Title of Department Leader

Dean College of Education

Name

Brooke Langan

E: