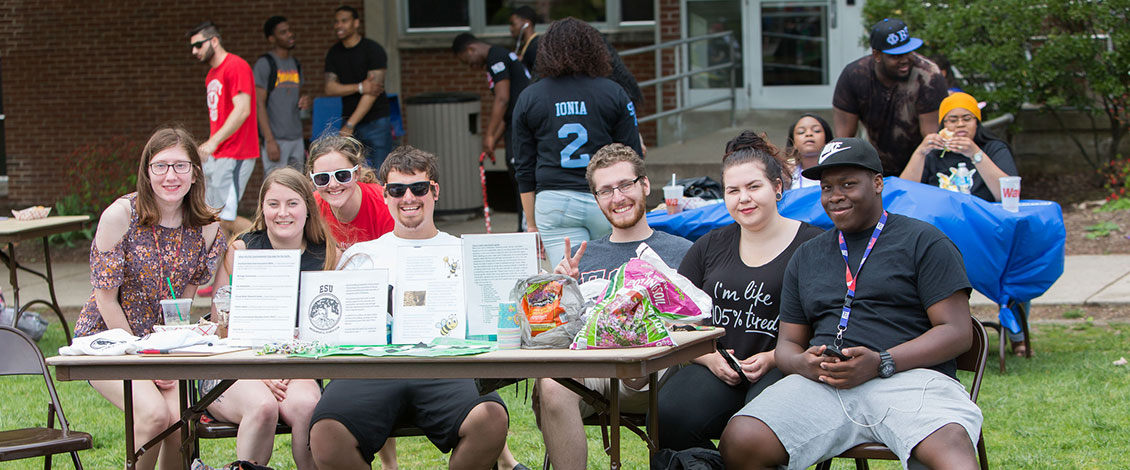 Campus Life
Students are the lifeblood of ESU.
Join your fellow Warriors in the Mattioli Rec Center over a pick-up game of basketball, grab coffee with a faculty or staff member in our on-campus Starbucks, join or start a club or organization, play a club sport like rugby or ultimate Frisbee, attend late nights with SAA and engage in experiences that broaden your mind and your appreciation for diversity and inclusion.
To be successful at ESU, engagement is key! The event calendar is full of opportunities to get involved.
---
Message from Dr. Santiago Solis, Vice President of Campus Life and Inclusive Excellence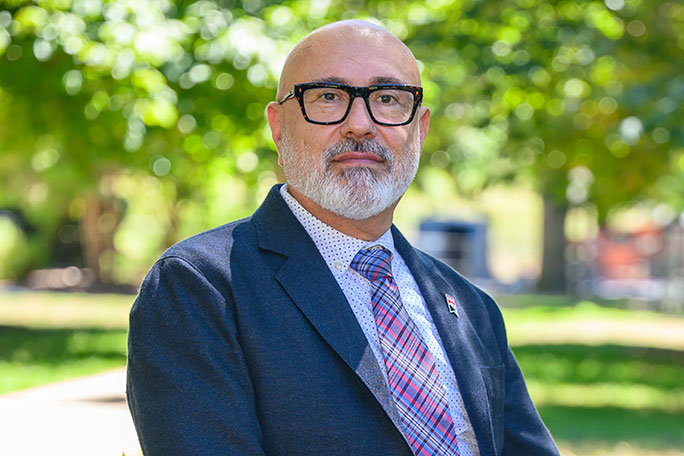 Attending college is one of the most exciting times in your life, and I want you to take advantage of every opportunity ESU offers. As you become involved on campus, I invite you to take risks and explore new interests and passions.

Campus Life and Inclusive Excellence connects students to meaningful engagement in student clubs, service learning, recreation, personal and leadership development, campus programs, and more. I hope you reach out to the division's various departments to ask questions about their services, build relationships with staff, and find ways to get involved. Our students are at the core of what we do for all of us in Campus Life and Inclusive Excellence!

Remember that your journey at ESU stretches far beyond the classroom. Your participation in programs and activities will expose you to new ideas and people with different experiences, identities, and backgrounds from your own. Embrace these wonderful opportunities in order to learn and grow.

Finally, student leaders are instrumental in shaping and sustaining a vibrant, welcoming, and inclusive campus community. I encourage you to take on leadership roles throughout your time at ESU. As a student leader, you can directly impact the continued growth and development of our beautiful University
---
Campus Life and Inclusive Excellence at ESU works to
Develop Compassionate Professional Leaders. Our fraternity and sorority life community centers "service" as one of their core values.
Promote Equity and Respect Within the Campus Community. Our office of student conduct and community standards sponsors civility workshops for students who need assistance.
Empower Students to Make Decisions that Enhance their Wellbeing. Residential Life & Housing challenges all residents to be responsible for the development of self, their communal relationships, and the campus community.
Expose Students to Alternative Perspectives. The Gender and Sexuality Center is grounded in an intersectional perspective that allows to students to learn and grow in a warm and welcoming space for all.
Challenge Students to Think Critically about Society's Most Pressing Issues. The Center for Multicultural Affairs and Inclusive Education works with students on identity development, awareness of diverse cultures, and respect for cultural diversity.
Create Fun and Educational Co-Curricular Programs. With over 100 clubs and organizations, and diverse programs and initiatives, there is always something to do at ESU!
Contact Us
Contact Information
Campus Address

Reibman Administration Building

Phone:

Fax:

(570) 422-3410 (Fax)
Title of Department Leader

Vice President, Campus Life and Inclusive Excellence

Name