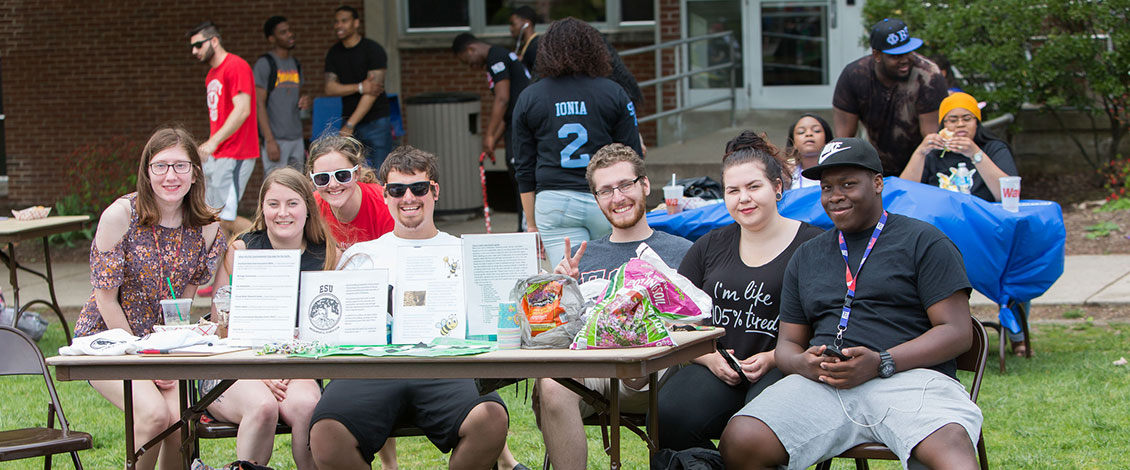 Campus Life
Students are the lifeblood of ESU.
Join your fellow Warriors in the Mattioli Rec Center over a pick-up game of basketball, grab coffee with a faculty or staff member in our on-campus Starbucks, join or start a club or organization, play a club sport like rugby or ice hockey, engage in experiences that broaden your mind and your appreciation for diversity and inclusion, or start your own business.
Whatever you want your story to be, ESU can help shape that.
Fall 2022 Event Calendar
---
Message from Dr. Santiago Solis, Vice President for Campus Life and Inclusive Excellence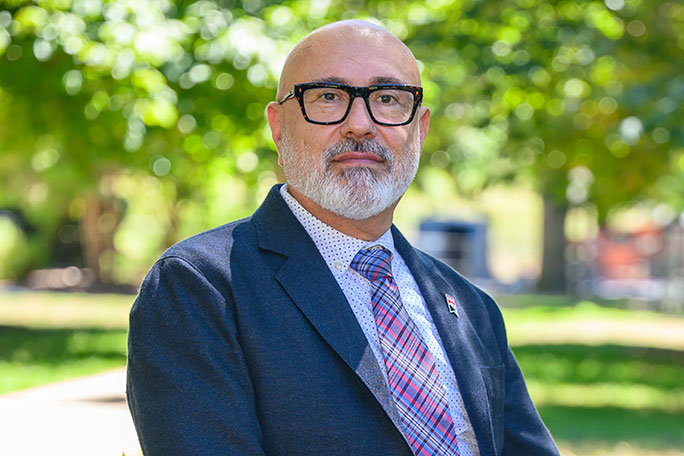 As a gay identified person of color, it is an exciting time to provide leadership and advocacy around diversity, equity and inclusion, especially given the country's rapidly changing racial/ethnic demographics. I hope you join me and my amazing staff as we work together to create the welcoming, inclusive, and respectful campus community we all want and deserve.
As a Mexican immigrant and a first-generation college graduate in the United States, my goal as Vice President for Campus Life and Inclusive Excellence is to create accessible, supportive, and highly rewarding learning environments for all students. I work closely with my staff to create programs and experiences that help students become informed, empathic, and conscientious global citizens.
---
Campus Life and Inclusive Excellence at ESU works to:
Develop Compassionate Professional Leaders. Our fraternity and sorority life community centers "service" as one of their core values.
Promote Equity and Respect Within the Campus Community. Our office of student conduct and community standards sponsors civility workshops for students who need assistance.
Empower Students to Make Decisions that Enhance their Wellbeing. Residential Life & Housing challenges all residents to be responsible for the development of self, their communal relationships, and the campus community.
Expose Students to Alternative Perspectives. The Gender and Sexuality Center is grounded in an intersectional perspective that allows to students to learn and grow in a warm and welcoming space for all.
Challenge Students to Think Critically about Society's Most Pressing Issues. The Center for Multicultural Affairs and Inclusive Education works with students on identity development, awareness of diverse cultures, and respect for cultural diversity.
Create Fun and Educational Co-Curricular Programs. With over 100 clubs and organizations, and diverse programs and initiatives, there is always something to do at ESU!
Contact Us
Contact Information
Campus Address

Reibman Administration Building

Phone:

Fax:

(570) 422-3410 (Fax)
Title of Department Leader

Vice President, Campus Life and Inclusive Excellence

Name