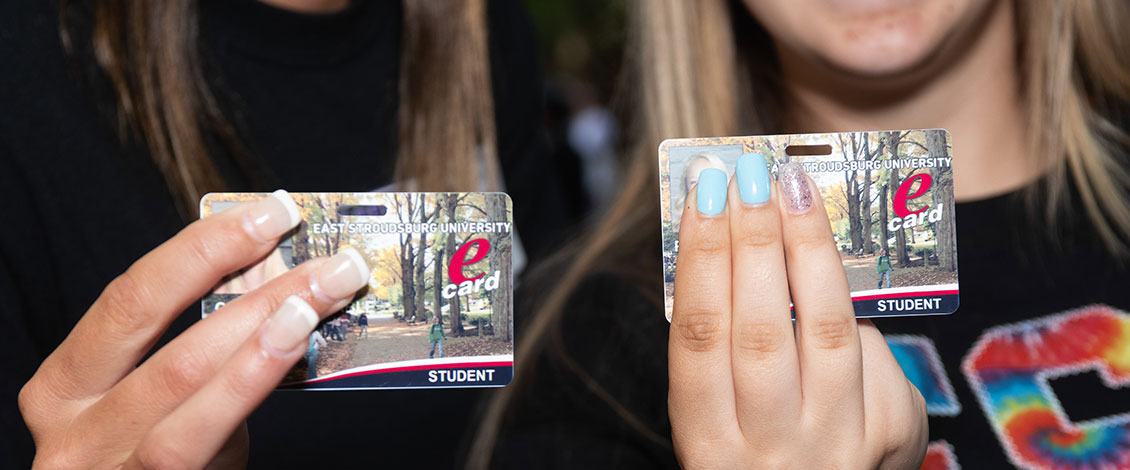 eCard
The eCard is the official identification card for students and employees.
It also allows access to certain facilities and serves as the patron's library card.
With your eCard, you don't pay interest, monthly service charges, or annual finance charges.
There are no fees for opening or maintaining your account regardless of how long you have it.
Your eCard account is activated simply by filling out an application, available at the Campus Card Center.
You can then draw on these funds by presenting your eCard at participating locations on campus.
You can deposit additional money into your account at any time during the year; the Campus Card Center accepts deposits during regular business hours, using cash or check.
For students living on campus, temporary replacement ID cards may be obtained after hours and on weekends from your Resident Advisor (RA).
Permanent replacement cards are only issued from the Campus Card Center.
Cardholder Responsibility
Your Campus Card is your official institution identification (ID) card and is not to be loaned to others. It is not transferrable. Violation may result in loss of all card privileges. Protect your Campus Card e.g. avoid placing in washer/dryer, avoid scratching magnetic stripe with keys, avoid using as an ice scraper, do not punch key ring hole in card, avoid leaving on TV or PC. Do not leave your Campus Card with any individual or department as collateral for goods or services. Please notify the Campus Card Center if you are asked to leave your card with anyone.
Contact Us
Contact Information
Campus Address

University Center

Phone:

Fax:

(570) 422-2993 (Fax)
Title of Department Leader

Director

Name

Robert Fetterly

E:

Phone: