ESU Dual Enrollment is designed for high school juniors or seniors who wish to take one or two courses at East Stroudsburg University.
What is Dual Enrollment?
Dual enrollment is a program that allows eligible high school juniors or seniors the opportunity to earn up to 4 credits per semester towards future university degree programs.
Credits earned through dual enrollment will be applied to the student's ESU transcript.
Eligibility / Admission Requirements
To qualify for dual enrollment, a student must:
Submit an online dual enrollment application

Note: eligibility is determined on a semester-by-semester basis. A new application/agreement must be submitted by the deadline every semester the student wishes to participate in dual enrollment.

Submit official, current high school transcript reflecting a 3.0 unweighted high school GPA or higher
Have a standardized test score of 1030 on the SAT exam or 22 on the ACT exam OR

If no SAT or Act scores, a PSAT score of 980 or higher.
Satisfy any course prerequisites, prior to registration.

Check with your school counselor to see if the college course can be counted towards high school graduation credit requirements
All applicants must request and receive an approval from Parents/Guardian and Guidance Counselor or School Principal. You will need an email address for your parent or guardian and high school official in order to submit the approval requests electronically.
Registration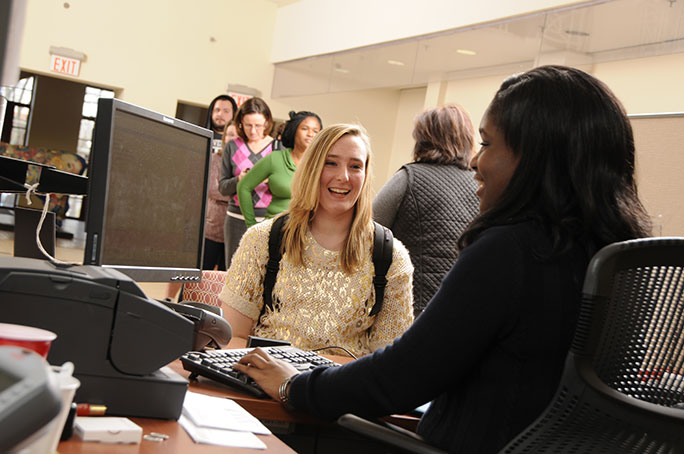 Dual enrollment students register for classes each semester during open registration on a space available basis.
Before registering each semester, a student must submit an application, an updated high school transcript, and have approval from the student's parent or guardian and the appropriate high school official.
Dual enrollment students are only eligible to register for selected courses.
They are not eligible to register for 7-week accelerated courses.
All matriculated students are required to provide evidence that they have been appropriately immunized upon admission to the university.
Available Courses: Fall and Spring (
limited seating

)
Contact Us
Contact Information
Campus Address

Reibman Administration Building

Phone:

Fax:

(570) 422-3933 (Fax)
Title of Department Leader

Office of Admissions

Name

E:

Phone: