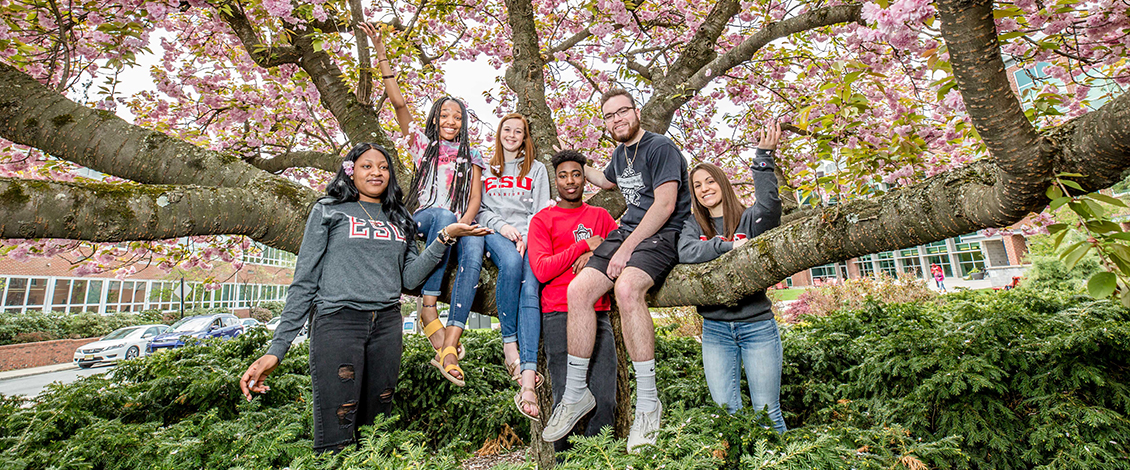 Orientation
During your Summer Orientation program, you will have the opportunity to connect with your peers as well as your academic department(s) and your College in a live Zoom room format.
Orientation is an important and significant part of preparing you for success and making meaningful connections both in and out of the classroom.
We look forward to welcoming you as our newest members of the Warrior Family!
A Sneak Peek at Your Path
Your path to Warriorhood begins with important experiences and information discussed live on the day you register for. This is just a preview; more information will be shared with you as time goes on!
Meet Kenneth Long, MBA, ESU's interim president.
Get to know your Orientation Leader and other new ESU students.
Meet the dean of your college.
Chat with your academic department chairperson and hear more about your academic major.
Enjoy the rest of your summer knowing that good things are coming, and be fired up for your arrival to ESU for Fall 2020.
Orientation Dates
Join ESU for Orientation on any of the following dates. Be sure to choose a date that includes the college for your future major!
All sessions will be held from 10:00 a.m. to 12:00 p.m. noon on the day indicated.
Monday, August 17, All Colleges
Get Ready for Orientation
Be sure to Register for Orientation! You must pre-register, and each session is capped at 200 people.
If you are adding a secondary education certification, it is highly suggested that you register for the session on either: Monday, June 15 or Wednesday, June 24.
Please know that in order to provide the best technological experience possible, we ask that each household only connect using one device for the session.
Download Zoom, available for use on computers, tablets, and phones.
Warrior Hub
Get a sneak peek at programs and services that you can look forward to when you join us!
Vital Tools for Your Journey
For assistance or special accommodations, please contact newtoesu@esu.edu or (570) 422-3461. Accommodations may include, but are not limited to, services for physical, cognitive, visual or auditory assistance.
Contact Us
Contact Information
Campus Address

Sycamore Suites 013

Phone:
Title of Department Leader

Dean of Student Life

Name

Gene Kelly

E: