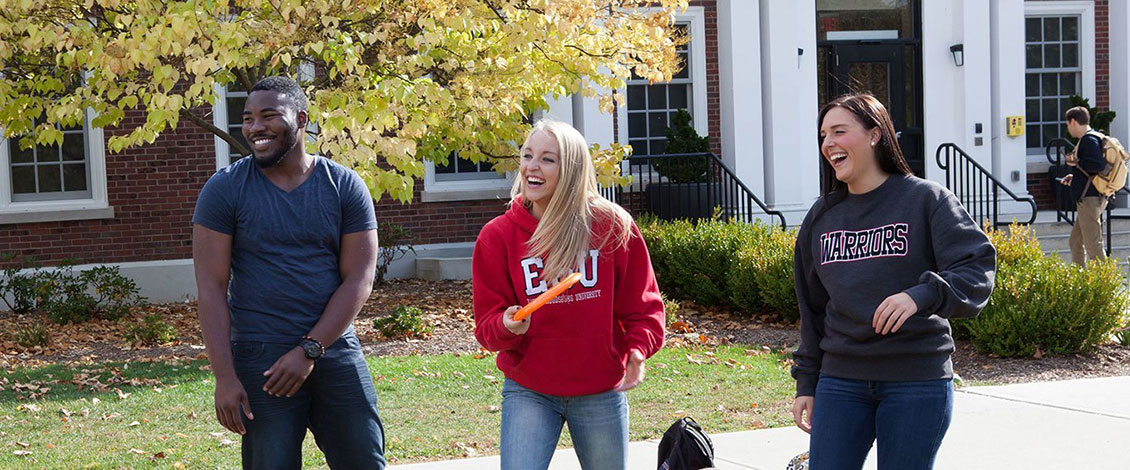 Orientation
Welcome to the Warrior Family!
Our newest Warriors will need to first reference the Accepted Students Information.
This will ensure that all steps needed for accepting your admissions offer are complete.
Once you have completed the necessary steps, it's time for Orientation!
Orientation is required for all incoming freshman students. Transfer students may attend either an Orientation session or Transfer Connection and Enrollment Days if they choose.
Orientation is an important and significant part of preparing you for success and making meaningful connections both in and out of the classroom. We look forward to welcoming you as our newest members of the Warrior Family!
Orientation Attendance
Fall 2019 students who have been accepted and placed their enrollment fee need to attend an Orientation session. The summer Orientation sessions have concluded and the remaining required session is on move in day, Friday, August 23rd from 8am to 4pm.
The Office of Admissions and Orientation will be located on the ground floor of the University Center, right by the bookstore and near the Campus Card center on Friday, August 23. Please visit this Orientation session before or after you move in to your residence hall or commute to campus on Friday, August 23rd by 4pm in order to fulfill your Orientation requirement. This is the time to obtain your student ID card, obtain your free copy of your required One Book, and have an opportunity for answers to any additional questions. Tours will be available as well.
Questions? Please contact the Office of Admissions and Orientation at admission@esu.edu or by phone at (570) 422-3542.
Thank you! We look forward to seeing our new Warriors soon! Follow us on Instagram and Twitter at: ESU_Admissions
Important Note: Remember to plan on the mandatory Warrior Induction program! Further connections can also be made on the New to ESU Instagram page at: newtoesu
Spring and Fall 2020 Incoming Students:
Information on your Orientation sessions will be coming soon!
Student Enrollment Center
Do you have questions about financial aid, when and how to pay tuition and fees and tuition payment plan? Visit the Student Enrollment Center located on the first floor of Zimbar-Liljenstein Hall, or call toll free at (800) 378-6732 or (570) 422-2800.
Note: The Tile IV code is 00332 for filing the Free Application for Federal Student Aid (FAFSA).
Graduate Students
For information about Graduate Student Orientation, contact Kevin Quintero at the College of Graduate Studies, (570) 422-3536.
Additional Programs and Services
You can search our A-Z Index for specific information about your areas of interest.
Questions?
Please call (570) 422-3542 or email admission@esu.edu. We're happy to help!
Contact Us
Contact Information
Campus Address

Reibman Administration Building

Phone:

Fax:

(570) 422-3933 (Fax)
Title of Department Leader

Admissions

Name

E:

Phone: