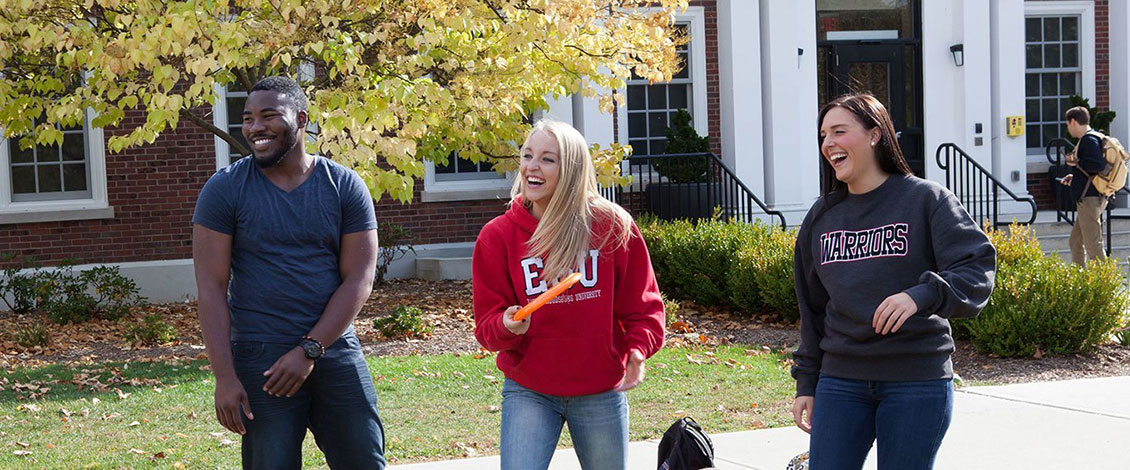 Orientation
Welcome to the Warrior Family!
Our newest Warriors will need to first reference Accepted Students Information.
This will ensure that all the steps needed for accepting your admissions offer are complete!
Once you have completed the necessary steps, it's time to register for Orientation!
Orientation is required for all incoming freshman students. Transfer students may attend either an Orientation session or Transfer Day if they choose.
Orientation is an important and significant part of preparing you for success and making meaningful connections both in and out of the classroom. We look forward to welcoming you as our newest members of the Warrior Family!
Parents and/or guardians are strongly encouraged to attend. Specialized programming is offered for both students and parent/guardians.
Orientation Registration
Fall 2019 Students:
Fall 2019 students who have been accepted and placed their enrollment fee need to register for one of the summer Orientation sessions noted below. When registering for a summer orientation session, please reference the Colleges and Majors to guide which session to register for. While registering, please note:
Secondary Education majors register for College of Arts and Sciences Session or All Colleges Session
Early Childhood Education, Middle Level Education and Special Education majors register for College of Education Session or All Colleges Session
Nursing majors register for College of Health Sciences Session or All Colleges Session
If you have any questions or if there is anything we may be of assistance with, please contact Sean Wright, Orientation Coordinator and Admissions Representative, at swright@esu.edu or at (570) 422-2860.
Thank you!
Student Enrollment Center
Do you have questions about financial aid, when and how to pay tuition and fees and tuition payment plan? Visit the Student Enrollment Center located on the first floor of Zimbar-Liljenstein Hall, or call toll free at (800) 378-6732 or (570) 422-2800.
Note: The Tile IV code is 00332 for filing the Free Application for Federal Student Aid (FAFSA).
Graduate Students
For information about Graduate Student Orientation, contact Kevin Quintero at the College of Graduate Studies, (570) 422-3536.
Additional Programs and Services
You can search our A-Z Index for specific information about your areas of interest
Orientation Questions?
Please call (570) 422-3542 or email admission@esu.edu. We're happy to help!
Contact Us
Contact Information
Campus Address

Phone:

Fax:

(570) 422-3410 (Fax)
Title of Department Leader

Coordinator

Name

Sean Wright

E: