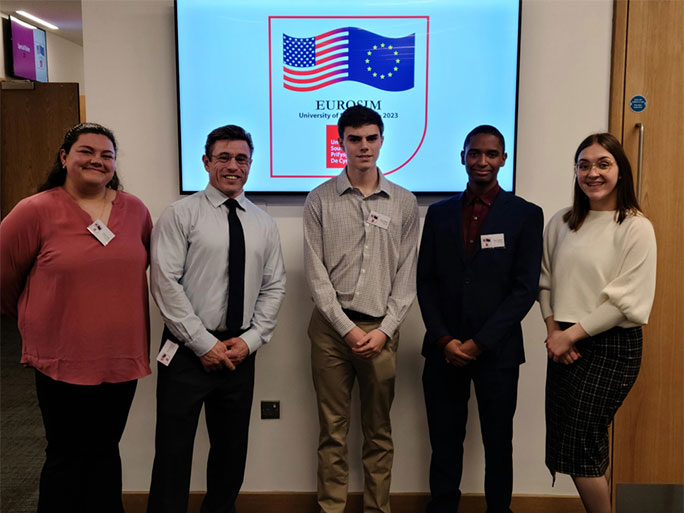 Students from ESU have the opportunity to participate in an annual simulation of the European Union held in various locations in Europe and the United States. Past events have been held in Germany, Belgium, Wales and Upstate New York.
The four-day international simulations bring 160-200 students from Europe and the United States. After months of class preparation students will engage in a designated legal or policy topic using diplomatic protocol and negotiation strategies using international legal tests used in the classroom preparation classes.
This course is open to students of all majors and students many participate multiple times and in different countries as the topic changes each session and will receive college credit for each session (3 credits).
In addition to this experiential course, ESU offers additional courses focused on Europe, the European Union and international law.
Contact Us
Contact Information
Campus Address

Stroud Hall

Phone:

Fax:

(570) 422-3937 (Fax)
Title of Department Leader

Department Chair

Name

Samuel Quainoo

E:

Phone: