Office of Sponsored Projects and Research
The mission of the Office of Sponsored Projects and Research (OSPR) is to advance the research enterprise at East Stroudsburg University by promoting an environment that fosters creativity, collaboration, and community.
The OSPR will assist you in securing funding through both internal and external grants for all of your scholarly endeavors. The office is a one-stop-shop committed to providing quality service and support to the University community. Our team partners with faculty, administrators, and staff, assisting them from the pre-award phase (concept development and identification of potential external funding sources, proposal and budget preparation, and submission of competitive proposals) to post-award (close out and reporting).
Browse our Annual Report to see projects from years past.
The OSPR supports the research enterprise at ESU. Beyond the classroom, in every discipline, students at ESU enhance their educational experience by participating in research and creative activity.
The OSPR supports the Office of the Provost in organizing the Provost Colloquium Series presentations, which feature ESU's faculty and staff and their research and creative endeavors.
Interested in finding a grant? Please fill out this Funding Interest Form and staff from the OSPR will respond to your inquiry at their earliest convenience.
Contact Us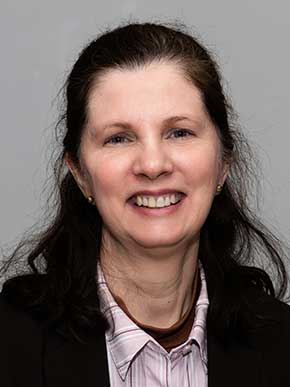 Name

Lynne Ozgur

Title

Assistant Director, Office of Sponsored Projects and Research

E:

P:

Campus Address

Reibman Administration Building, G21
Contact Us
Contact Information
Campus Address

ESU Innovation Center, 562 Independence Road

Phone:

Fax:

(570) 422-7951 (Fax)
Title of Department Leader

Director Office of Sponsored Projects and Research, Assistant to the Provost for Research

Name