9th Annual Jingle Bell Walk/Run December 10, 2022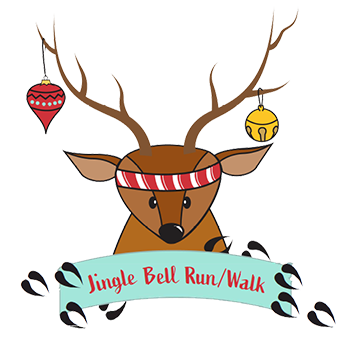 The Health and Physical Education Professional Development Students (PDS) are hosting the 9th annual Jingle Bell Run/Walk event! The 9th Jingle Bell event is going both virtual and onsite! You can register on this page or at the event in person! On December 10th in-person registration will begin at 9:00 a.m. in Zimbar Lobby. The event will start at 10:00 a.m. in front of Zimbar Building.
You can join the Virtual Jingle Bell event from anywhere you would like – run, walk, do your own activity, and enjoy something! You can join both virtual and onsite events!
The Jingle Bell Event has helped provide funding for pre-service teachers to attend professional development opportunities.
Registration Pricing
Virtual Participant: Free
Health and Physical Education Students: Free With T-shirt: $5.00
Student: $10.00 With T-shirt: $15.00
Adult: $20.00 With T-shirt: $25.00
Social Media
After you complete your activity, please share your experience by posting your photos and video clips on Facebook or Instagram!
Facebook: Join our Facebook group @"ESU Jingle Bell 2022" and post your photos and video clips
Instagram: Post your picture on Instagram or your Instagram story and tag us @ESUjinglebell including the hashtag #esujinglebell2022.
9th Annual Jingle Bell Walk/Run Event
Event: Run, Walk, Bike, Any activities
Place: Home, Road, Track, Treadmill, Anywhere
Dates: Complete your race and/or activity anytime from December 3 - 11, 2022
For assistance or special accommodations, please contact jkessel@esu.edu or (570) 422-3413. Accommodations may include, but are not limited to, services for physical, cognitive, visual or auditory assistance.
Contact Us
Contact Information
Campus Address

Stroud Hall 214

Phone:

Fax:

(570) 422-3650 (Fax)
Title of Department Leader

Director Field Experience and Partnership

Name

Jaclyn L. Kessel

E:

Phone: