The Fitness & Wellbeing programs provide safe and convenient environment where one can begin, maintain, and improve their chosen level of physical fitness through group fitness and personal training as well as emotional, intellectual, mental, occupational, sexual, social, and spiritual wellbeing through presentations and events.
Participants of all skill levels are encouraged to participate.
Group Fitness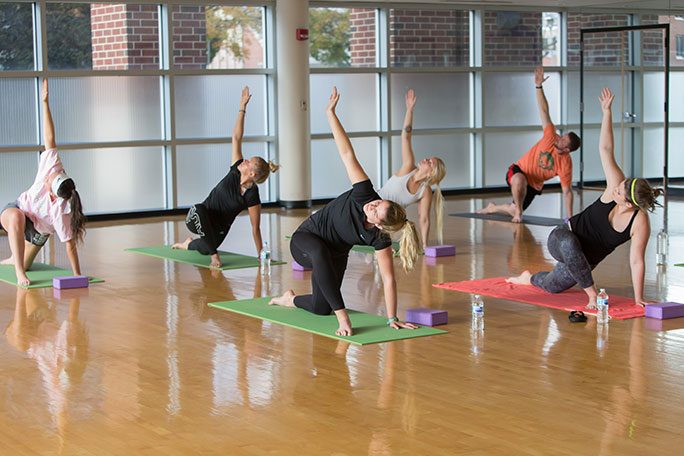 The Group Fitness program is designed for Campus Recreation and Wellness members who are looking for an organized group workout that is challenging while also being scaled to multiple levels of fitness.
Trained instructors lead the workout through a variety of movement combinations that exercises your muscles while having fun at the same time.
Whether you are interested in cardio, strength, or stretching or other formats, choose something that sparks your interest and join us today! Classes are also free of charge.
Wellness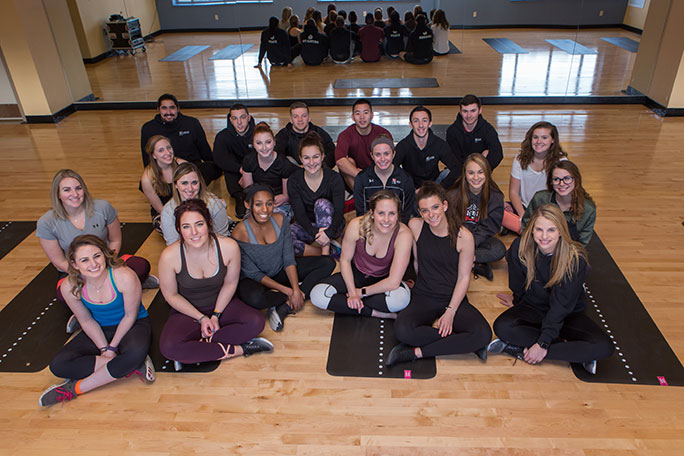 The department of Wellbeing at the Campus Recreation and Wellness facility is a dynamic component of the Mattioli Rec Center that serves as a resource for the entire University community and supports individuals in their pursuit of optimal health and wellbeing.
With programs, events, presentations, and strong collaborative relationships on campus, we can proactively address health and wellness needs of the students, faculty, and staff at East Stroudsburg University.
Contact Us
Contact Information
Campus Address

1282 Centre Street

Phone:

Fax:

(570) 422-2980 (Fax)
Title of Department Leader

Director of Campus Rec & Wellness

Name

Gerard Morgan

E:

Phone: