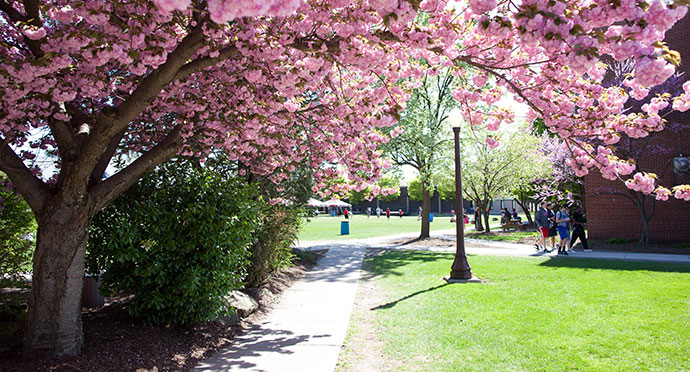 The mission of the Office of Sponsored Projects and Research (OSPR) is to advance the research enterprise at East Stroudsburg University by promoting an environment that fosters creativity, collaboration, and community.
The OSPR will assist you in securing funding for all of your scholarly endeavors. The office is a one-stop-shop committed to providing quality service and support to the University community. Our team partners with faculty, administrators, and staff, assisting them from the pre-award phase (concept development and identification of potential external funding sources, proposal and budget preparation, and submission of competitive proposals) to post-award (close out and reporting).
The OSPR also manages the Faculty Development and Research (FDR) grants which are funded by the Office of the Provost, the Entrepreneurship Across the Colleges grants,and other internal funding opportunities.
Interested in finding a grant? Please fill out this Funding Interest Form and staff from the OSPR will respond to your inquiry at their earliest convenience.
In the Spotlight
Quick Links
The Provost and staff in Academic Affairs are excited to learn of your success in research, grants, creative works/exhibits, book publications, and other scholarship activity.
Recently Submitted Proposals
Michelle Jones-Wilson, Olivia Carducci, & Bonnie Green, Chemistry & Biochemistry, Mathematics, & Psychology

Clear Path 2- Mobilizing the Science of Success for STEM Associate's & Bachelor's Degree Completion to the National Science Foundation for $5,000,000

Christine Hofmeister, Mike Jochen, and Minhaz Chowdhury, Computer Science

ESU Cyber Scholarship program to the US Department of Defense for $187,836

Terry Barry and Gina Scala, College of Education and Special Education & Rehabilitation and Human Services

ESU Special Education Innovative Teacher Residency program to the Pennsylvania Department of Education for $67,104

Matthew Wallace, Biological Sciences

Continuation grant for Field Studies on the Spotted Lanternfly to USDA APHIS for $105,165