Doctorate of Health Science
Executive Weekend Education — Obtain your Doctorate in Health Sciences through weekend courses designed for busy professionals!
The Doctorate of Health Science in Health Sciences (D.H.Sc.) program at East Stroudsburg University is a post-professional academic degree for those who intend to pursue advanced professional practice careers in higher education, clinical research, or allied health administration.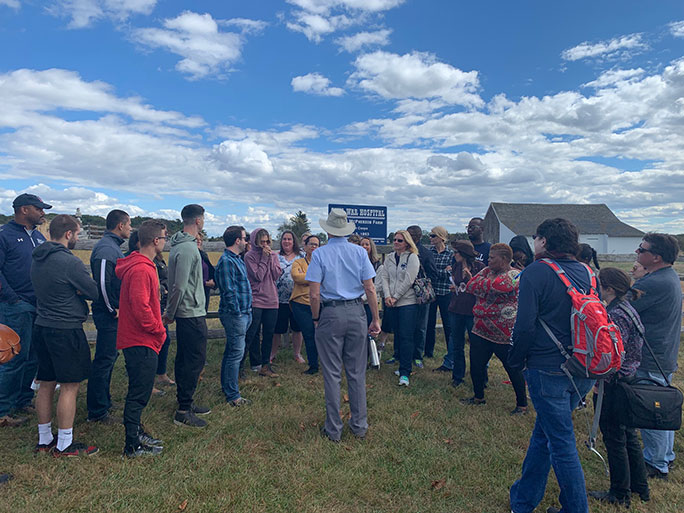 The D.H.Sc. will prepare scholarly healthcare professionals by assisting students' development of advanced skills in leadership and analytics through extensive research and examination of administrative and clinical case-studies, self-assessment leadership profiles, and application of skills in a workforce setting.
The D.H.Sc. is a generalist degree with two concentrations: Health Management and Administration and Advanced Research Administration. Following completion of a common core -- which will focus on communication, leadership theory, ethics, and advanced research methods -- students will choose a specific concentration.
Health Management and Administration concentration focuses on health policy, management and financing.
Advanced Research Administration focuses on grantsmanship, professional writing, and contemporary technology.
Culminating the nine-term course schedule, a dissertation on a topic of interest to the student and of significant impact will be completed.
The dissertation will be guided by program faculty and researchers in the student's and faculty member's respective areas of expertise.
Contact Us
Contact Information
Campus Address

Koehler Fieldhouse

Phone:

Fax:

(570) 422-3616 (Fax)
Title of Department Leader

Chair, Exercise Science

Name

Shala Davis

E:

Phone: