English majors seeking a bachelor of arts degree start by choosing one of four exciting areas of concentration, which we call "Tracks": Creative Writing, Literature, Professional and Digital Media Writing, or Writing.
Our Creative Writing track is for students who want to develop skills in the writing of fiction, poetry, and/or creative non-fiction.
You'll get to work closely with critically acclaimed and committed faculty authors whose writings have appeared in some of the most prestigious literary publications in the world.
The coursework combines traditional and innovative literary studies with upper-level writing courses particularly geared towards the creative writer.
Our creative writing students often work on the student literary magazine, Calliope, and they commonly share a special bond as student-authors. They enjoy special events, such as poetry readings, and fellowship surrounding the celebration and pursuit of artistic writing.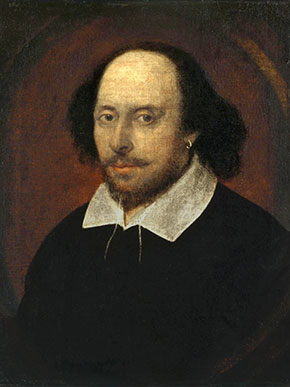 The Literature track attracts some of our most academically oriented students. It leads to a B.A. and represents a traditional English degree program rooted in fascinating literature surveys and upper-division course work in major writers and special topics. Students of great authors such as Shakespeare, Toni Morrison, Tagore, and Yiyun Li become skilled in critical thinking, oral and written communication, and history, and often assume positions of leadership in politics and business.
The Professional and Digital Media Writing track is all about breaking into the writing and editing workforce. It also leads to a B.A., preparing students for a variety of writing fields in the corporate, educational, non-profit, and governmental sectors. Students take classes in specialties such as writing for the web and social media, journalism, technical writing, grant writing, and advertising and public relations. Many professional writing students actually launch media careers by volunteering at the Stroud Courier, ESU's venerable student newspaper (available in print and online), where they develop news and feature writing skills while trying out Adobe InDesign, the industry standard for magazine and newspaper production.
A special new accelerated B.A.-to-M.A. pathway allows undergrads in professional writing to "fast-track" into our M.A. program.
Students of ESU professional writing classes (pictured at a recent College Media Association conference) have ended up with jobs at NBC, the Discovery Channel, Running World, the Express-Times, Bloomberg Media, Bicycling Magazine, and Harper Collins. One currently conducts online user experience (UX) research at Harvard!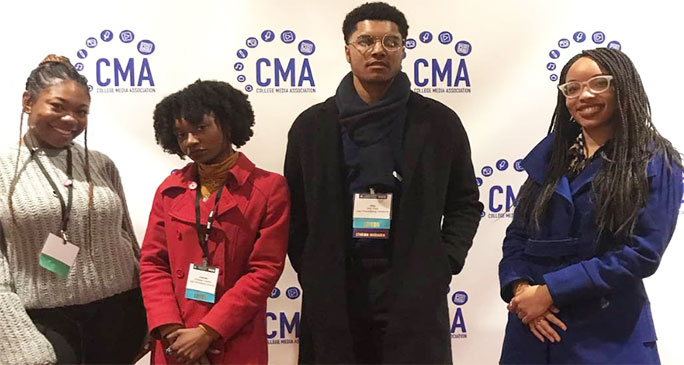 Unlike so some professional writing programs, ESU has the tech you need, too, including absolutely state-of-the-art professional photo- and videographic equipment and tools such as mobile podcasting studios. All ESU undergrads in English now enjoy full access to Adobe Cloud suite, too, allowing them to gain highly marketable skills in apps such as AfterEffects, Spark, InDesign, and Photoshop that media employers demand.
Finally, our flexible Writing track combines study of literature with a variety of creative writing workshop experiences. Students can develop expertise in writing fiction, poetry, and creative non-fiction. This track leads to the B.A. degree.
Contact Us
Contact Information
Campus Address

Stroud Hall 309

Phone:

Fax:

(570) 422-3012 (Fax)
Title of Department Leader

Department Chair

Name

Leigh Smith

E:

Phone: