Diversity & Inclusive Excellence
ESU's commitment to creating a welcoming and inclusive environment for everyone on campus drives our diversity, equity, and inclusion efforts.
As an institution of higher learning, we value diversity of thoughts, perspectives and ideas, while also embracing the uniqueness of our campus community.
Get involved in student organizations or groups for faculty and staff, or visit ESU's various departments and other resources for more information!
What is Inclusive Excellence?
The Association of American Colleges and Universities defines inclusive excellence as an active process which enables colleges and universities to achieve excellence by repositioning diversity and inclusion as fundamental to every aspect of the institution. This definition is intended to be flexible to adapt campus-wide and is grounded by four basic principles:
A focus on

student intellectual and social development. Academically, it means offering the best possible course of study for the context in which the education is offered.
A purposeful development and utilization of organizational resources to

enhance student learning. Organizationally, it means establishing an environment that challenges each student to achieve academically at high levels and each member of the campus to contribute to learning and knowledge development.
Attention to the

cultural differences

learners bring to the educational experience and that enhance the enterprise.
A

welcoming community

that engages all of its diversity in the service of student and organizational learning.
Reference: Williams, D. A., Berger, J. B., & McClendon, S. A. (2005). Toward a model of inclusive excellence and change in postsecondary institutions. Washington, DC: Association of American Colleges and Universities.
---

Inclusive Excellence Scorecard
We will be utilizing the Inclusive Excellence (IE) Scorecard to track our diversity, equity, and inclusion efforts. This assessment model ensures that we hold ourselves accountable for the progress we are making toward our Diversity Equity and Inclusion goals. ESU's IE Scorecard includes four major categories: Access & Equity, Campus Climate, Learning & Development and Diversifying the Curriculum. Within each of these categories we have specific sub-goals ESU is working towards.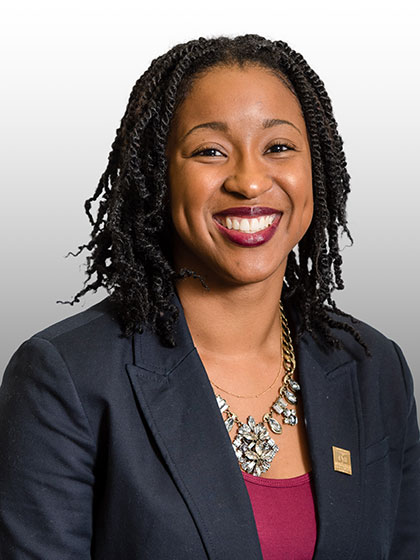 Name

Cornelia Sewell-Allen

Title

Assistant Vice President for Inclusive Excellence
B.S., 2004, Syracuse University
M.A., 2010, University of Scranton
D.Ed., 2018, Indiana University of Pennsylvania
Email

Phone

Campus Address

Reibman Administration Building 121
Dr. Cornelia Sewell-Allen's role includes leading the university's strategic initiatives to create a welcoming and inclusive campus for all.
Biography
In addition to co-chairing the university's Diversity and Inclusion Committee, Dr. Sewell-Allen oversees the Center for Multicultural Affairs & Inclusive Education, the Gender and Sexuality Center, and Campus Ministries. Over the years, she has served as an advocate, educator, advisor, mentor, and supporter for underrepresented students on campus. Her research interests include the persistence of African-American students at predominately White institutions and informal versus formal counseling practices.
Contact Us
Contact Information
Campus Address

Reibman Administration Building

Phone:

Fax:

(570) 422-3410 (Fax)
Title of Department Leader

Assistant Vice President, Campus Life & Inclusive Excellence

Name

Cornelia V. Sewell-Allen

E:

Phone: