The East Stroudsburg University Hospitality and Tourism Institute
The mission of the Hospitality and Tourism Institutes is to provide educational, career opportunities, projects and research activities for hospitality professionals in support of the workforce and economic development in the Pocono Mountains Hospitality, Recreation, and Tourism industry.
Educational Goals
---
To offer lifelong learning opportunities for hospitality professionals with an industry-accredited program.
To provide education and professional development workshops at industry partner properties.
To promote instructional resources that are accessible to stakeholders within the hospitality and tourism community.
To provide opportunities for students to use skills at various hospitality locations and understand the operating techniques used by stakeholders to deploy hospitality services.
Provide in-depth exposure to students in the hospitality and tourism field.
To prepare students for Market ready career opportunities in the hospitality industry.
Currently Offering Programs
---
Journal Publication
Academic journal, publishing peer-reviewed research articles and case studies to disseminate knowledge and best practices within the field of hospitality, recreation, and tourism management.
J-1 Visa Internship Program + Housing
The J-1 Internship programs are designed to allow foreign college and university students or recent graduates to come to the United States to gain exposure to U.S. culture and to receive hands-on experience in U.S. business practices in their chosen occupational field. This is a collaboration with PMVB and consortium partners. Interns will have the opportunity to live on campus, experience ESU's on-campus culture and complete internships at local consortium partners.
Interns must be foreign nationals who are currently enrolled in a foreign degree or certificate granting post-secondary institution outside the US or who graduated from such an institution no more than 12 months before his/her program's start date. Participants must be at least 18 years old, must have their English skills evaluated or verified by a recognized English language test and signed documentation from an academic institution or English language school or an in-person interview conducted by the sponsor, or by video conference or webcam.
Workshops
---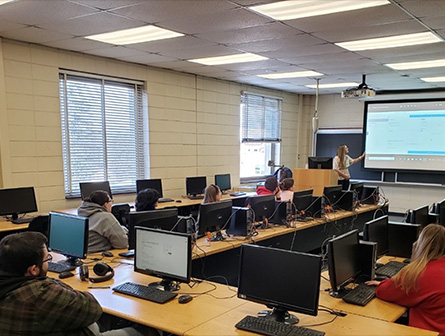 Hospitality Data Analytics Workshops
Data analytics is performing statistical analysis on the existing dataset, using a fact-based decision-making process in making informative decisions. Help decision-makers to eliminate guesswork from planning marketing campaigns, and choosing the right content to create and deploy based on the goal, strategy, and financial status within the company.
Workshops are customized and emphasized using descriptive, predictive, and prescriptive analytics.
Currently serving Stroudsburg High School and East Stroudsburg High School Districts
The institute is also partnering with Pocono Mountains Visitors Bureau to develop hospitality data analytics workshops and internship opportunities for students and industry professionals.
Wine Tasting and Beverage Management Workshops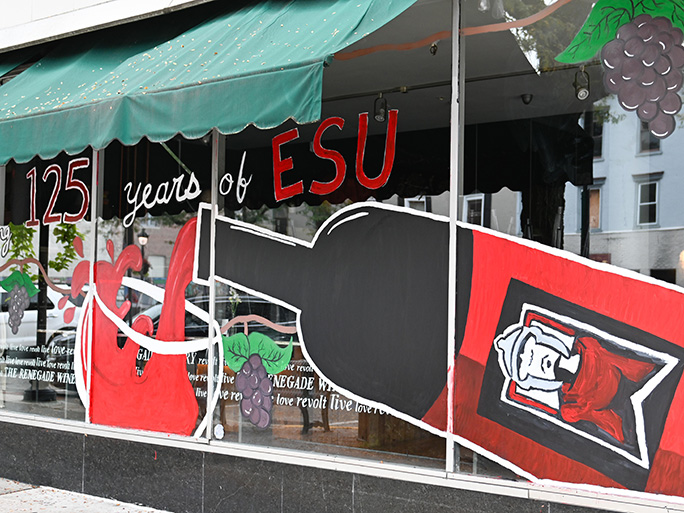 Beverage management, especially wine, is a critical component in the dining experience. Beverages typically enjoy a higher profit margin than food and thereby drive a larger portion of the profits for most restaurants. Therefore, it is important for management to have a solid knowledge base in order to create a well-run beverage program.
In addition to customizable programs, current workshops are offered in:
Hospitality Beverage Service, which is a broad-based introduction to adult beverages such as beer, wine, spirits/mixology, etc. as well as coffee and tea.
Wine Appreciation, which is a more advanced workshop which explores wines of the world in great detail.
Spirits/Mixology, which is an advanced workshop that covers all major categories of ardent spirits (e.g., bourbon, vodka, tequila, etc.) as well as aromatized wines such as vermouths. Mixology techniques and related topics are also explored.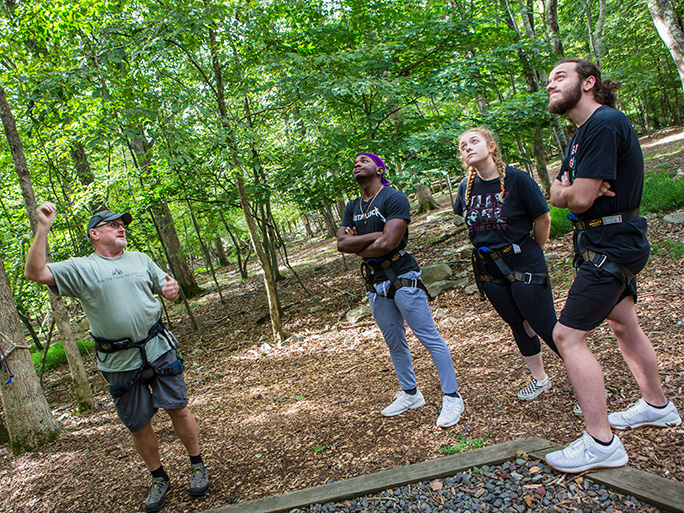 Stony Acres Challenge Course Training
Beginning 2023, the hospitality institute will be hosting Stony Acres Challenge Course, team building workshops to deliver low elements, high elements, and basic belaying techniques in an outdoor recreation setting environment. Stony Acres Challenge Course Badge will be given after completion of the course(s).
For the low elements and Basic Belaying badge:
Participants completing this badge can lead a variety of warm-up, trust, and group problem-solving through low initiative activities typically used in a ropes course experience, as well as attain the basic skills of belaying.
Contact Us
Contact Information
Campus Address

Gessner Science Hall

Phone:

Fax:

(570) 422-3198 (Fax)
Title of Department Leader

Department Chair

Name

Stanley Li-Ming Chiang

E:

Phone: