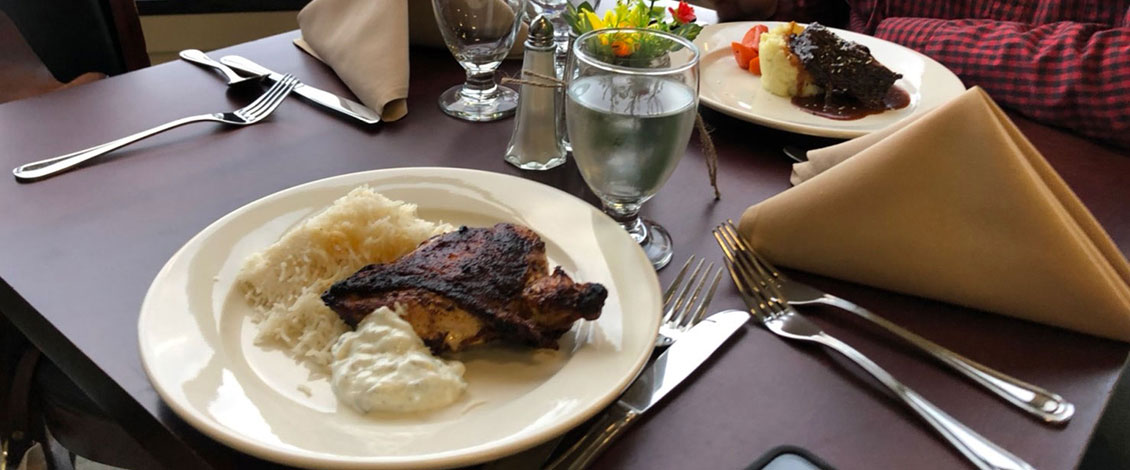 P&J's Restaurant
P&J's restaurant is 50-seat live - learning laboratory, with emphasis on educational rather than business goals.
Meal service is provided to faculty, staff, students, and public visitors. Reservations are strongly encouraged as P&J's routinely sells out.
P&J's restaurant is a learning facility within the Hotel, Restaurant, and Tourism Management program offered at East Stroudsburg University.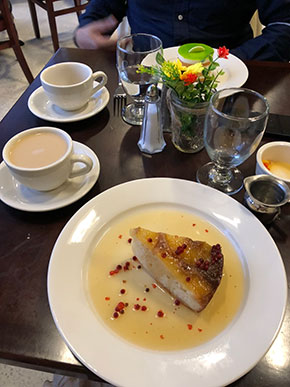 Phyllis and Jerry Rubin also believed in ESU HRTM's pursuit for a program of excellence and have been long-time supporters of the program. Phyllis and Jerry Rubin were both successful entrepreneur in hospitality and financial related businesses. Soon after retirement in early 1990s, Mr. Rubin endowed scholarships at East Stroudsburg University. Their donations also built a dining hall at the university. On November 19th, 1991 P&J's Cafe was named after Phyllis and Jerry, in honor of their continued support of East Stroudsburg University.
Students in the HRTM program take a course titled Restaurant Operations which focuses on food production and dining room service. Students are responsible for planning, preparing, and serving dinner in a fully operational restaurant.
By using the P&J's for "front of house" experience and the kitchen for "back of house" experience students gain an understanding about what operating and managing a restaurant is like.
Since its inception in 1980, the Hotel Restaurant and Tourism Management Department's philosophy has been to pursue a program of excellence. This philosophy is accomplished by a well-rounded program of instruction by an elite group of faculty members. These professors have both advanced academic credentials and long histories of success in hotels and restaurants. Their knowledge and experience enhance the learning done in the classrooms.
Contact Us
Contact Information
Campus Address

Rosenkrans Hall East

Phone:

Fax:

(570) 422-3198 (Fax)
Title of Department Leader

Department Chair

Name

Stanley Li-Ming Chiang

E:

Phone: