New Mind Design -Experience a Student-Run Design Agency
New Mind Design began in 2013 and continues to produce the best designs from students that meet clients' needs and requests. All students majoring in Graphic Design will be on the New Mind Design student team through the Graphic Design 3 course.
Art + Design students participating on the design team will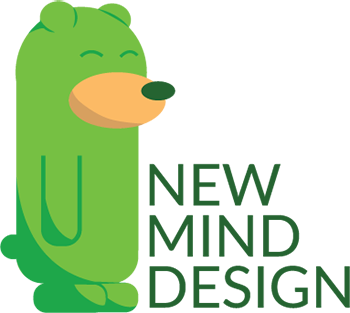 Gain Real-Life Experience: Our design agency shows our graphic design students how graphic designers work in the field.
Develop A Portfolio: They develop diverse designs and work experience. Each client has unique needs for their projects that range from 3D modeling to graphic design and 3D printing.
Gain Useful Knowledge From Local Entrepreneurs: The design team meet mentors, alumni, and entrepreneurs that give weekly talks about their success.
Work with Local Clients: We have worked with a broad range of individuals and businesses since our graphic design agency began. All of our clients benefit from our world-class service and unparalleled design methods.
Some of the New Mind Design Services
Logo Design
Branding
Brochure & Booklet Design
Poster Design
Photography
Website Design
Illustration
Banner Design
3D Printing
T-Shirt Design
Vinyl Signage
Product Design
Animation
Promotional Video
Some of the New Mind Design Departments and Student Roles
Art Director
Digital Marketing
Illustration Team
Photography
Vinyl Cutting
Art-Building Touchscreen Display
Social Media
Web Design
Promotions
Contact Us
Contact Information
Campus Address

Fine & Performing Arts Center

Phone:

Fax:

(570) 422-3008 (Fax)
Title of Department Leader

Department Chair and Gallery Director

Name

Darlene Farris-Labar

E:

Phone: