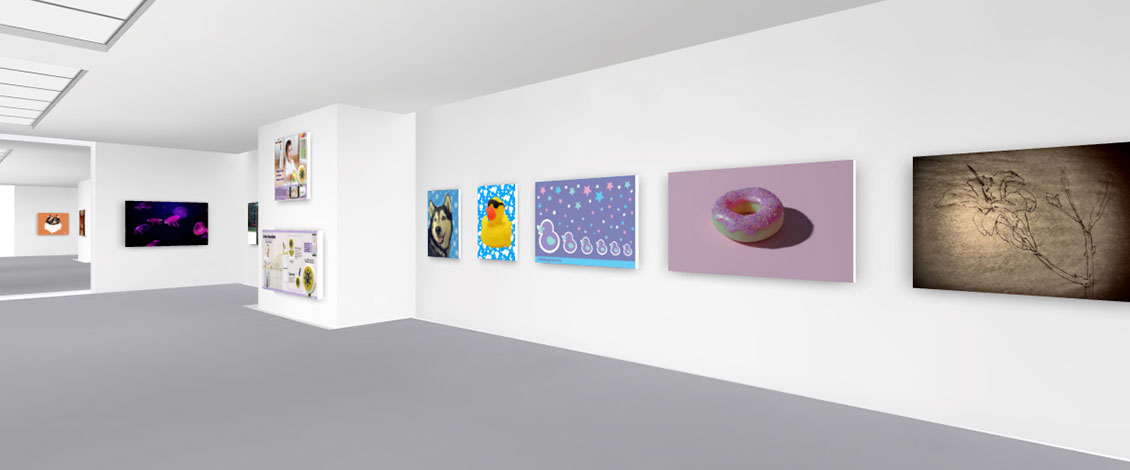 Art + Media + Design
Art + Media + Design
Where digital and traditional tools, emerging technologies, new media, design thinking, hands-on activities and more prepares students for the most creative and technical fields. Push the parameters of your creativity in our Art + Media + Design undergraduate degree programs.
A wide range of options in digital, traditional studio art and design as well as art history will prepare you to meet the challenges of careers that include graphic design, web design, studio television and video production, digital animation, photography, painting, illustration, interactive and social media, audio sound recording, ceramics, product and industrial design, studio arts, digital production, arts administration, virtual reality and 3d printing.
---
Major in Art + Design, Integrated Art + Design, or Digital Media
Core courses common to both programs lay a strong foundation for upper level work.
---
Develop Your Portfolio
Students enrolled in the Art + Design program have the opportunity to expand their portfolio and resume in various opportunities such as New Mind Design, Portfolio in Art + Media + Design course, and numerous exhibitions.
---
For news, events and activities please follow Art + Media + Design:
Contact Us
Contact Information
Campus Address

Fine & Performing Arts Center

Phone:

Fax:

(570) 422-3008 (Fax)
Title of Department Leader

Department Chair and Gallery Director

Name

Darlene Farris-Labar

E:

Phone: