Still in high school? Jump into summer sessions at ESU.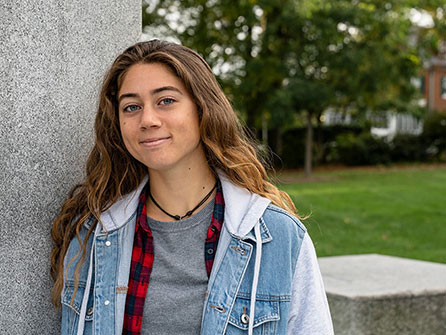 Even if you're still in high school, stick your toe into summer at ESU. It's a great way to firm up your future academic goals. Summer sessions begin May 16 and registration is FREE! So take a look at the courses being offered and register today!
Are you ready to get started on college?
High school students are welcome for Summer at ESU! Take your ESU credits with you wherever you decide to go after high school (and we hope it's here)!
---
Notice to Students taking Summer Courses: A new elevator is being installed in Koehler Fieldhouse. Consequently, the second floor will only be accessible by stairs. In the event you are registered for a course in Koehler on the second floor, and cannot use the stairs, please contact as soon as possible the office of Accessible Services Individualized for Students (OASIS) either by email at oasis@esu.edu or phone at (570) 422-3954.
Contact Us
Contact Information
Campus Address

Zimbar-Liljenstein Hall

Phone:
Title of Department Leader

Registrar

Name

Geryl Kinsel

E: