Summer grad courses at ESU keep your academic and career plans on track.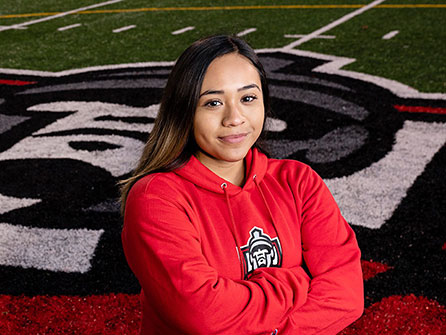 Summer is a great time to catch up, stay on track or get ahead of the credits you need to reach your academic and career goals. Summer sessions begin May 16 and enrollments can be processed through the start of any individual summer term. So take a look at the courses being offered and register today!
ESU Summer sessions help educators get started or update certification requirements.
Whether it is starting a program or just taking a couple of courses to maintain or update your certification, educators can choose from more than 50 summer courses that best fits their classroom needs. Secondary education advanced content courses challenge you to look beyond traditional education classes and find new opportunities to expand your curriculum.
Do you already have a degree? Are you looking for post-baccalaureate/graduate courses or programs?
Working professionals and recent college graduates are able to register for graduate-level courses for personal and professional development.
Credits completed as a graduate summer student may be eligible to be used towards a graduate degree.
---
Notice to Students taking Summer Courses: A new elevator is being installed in Koehler Fieldhouse. Consequently, the second floor will only be accessible by stairs. In the event you are registered for a course in Koehler on the second floor, and cannot use the stairs, please contact as soon as possible the office of Accessible Services Individualized for Students (OASIS) either by email at oasis@esu.edu or phone at (570) 422-3954.
Contact Us
Contact Information
Campus Address

Zimbar-Liljenstein Hall

Phone:
Title of Department Leader

Registrar

Name

Geryl Kinsel

E: