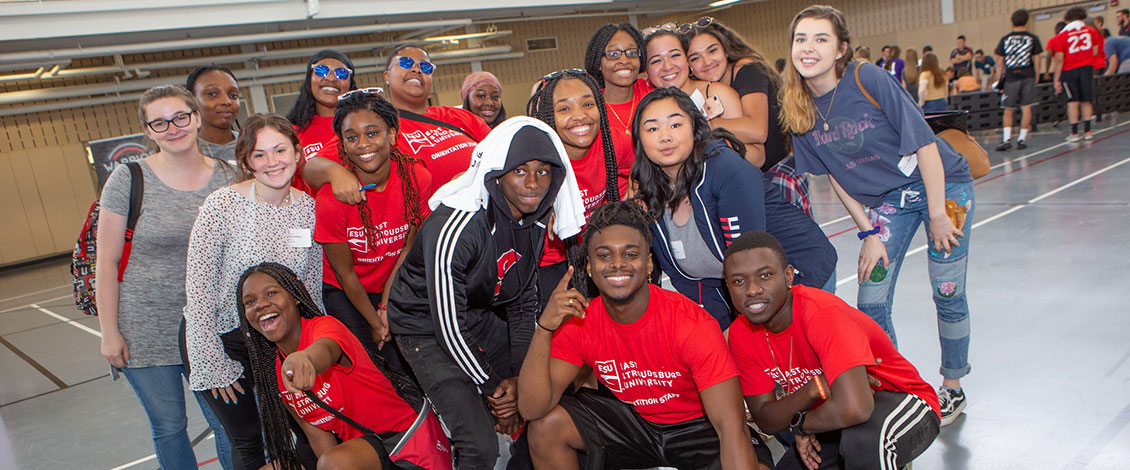 New to ESU
Start Your Journey, Warriors!
Let me be one of the first to welcome you, the last of the New to ESU 2020 cohort! My name is Dr. Gene Kelly, and I serve as the Dean of Student Life here at ESU. I'm incredibly excited to meet you and assist in preparing you for all that this next phase of your journey has in store. You have already been on a journey. For some that has been a relatively straight shot; elementary school to middle school, then high school to college. For others, the path has had tangents; points where you elected to enter the military, or started a promising career, or got married and started a family, and now, you've decided to continue that journey here at East Stroudsburg University.
Your introduction to ESU will be unlike any other previous cohort, with each of us impacted by COVID-19. Let me assure you that the faculty and staff are working diligently to ensure that your needs are met, albeit in a different format than we would have thought!
In this new socially distanced but not disconnected world, we encourage you to do three different things to stay connected to us:
Check your ESU email at least once a day. See instructions for setting up email on your phone.
Follow @newtoesu on Instagram. We will post daily content and there will be awesome contests and prizes throughout the year for those who engage with us.
Check this New to ESU website and your MyESU portal often for new information.
Please know that I and my staff are here to answer your questions. Feel free to email us at newtoesu@esu.edu and we will get back to you as soon as we can.
Best wishes,
Gene Kelly, Ph.D.
Dean of Student Life
Contact Us
Contact Information
Campus Address

Sycamore Suites 013

Phone:
Title of Department Leader

Dean of Student Life

Name

Gene Kelly

E: