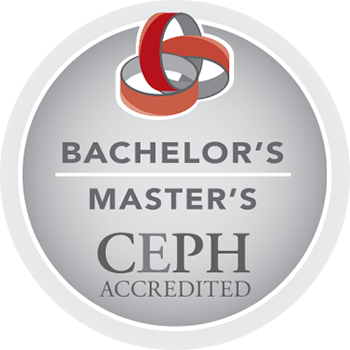 The B.S. and MPH Programs at East Stroudsburg University are accredited by the Council on Education for Public Heath (CEPH)
The MPH program faculty completed the self-study in 2012 for our re-accreditation for the period 2013-2020. The link below is our ESU self-study document.
The site reviewers provided feedback to our program faculty regarding 'partially met' criteria, from which the faculty made improvements in our program during the 2012-2013 academic year. Since 2013, we have been addressing two partially met criteria, the first was resolved in 2014, while our final partially met was resolved in 2015. Preparations for our 2020 site visit and accreditation review on underway.
Contact Us
Contact Information
Campus Address

DeNike Center for Human Services

Phone:

Fax:

(570) 422-3848 (Fax)
Title of Department Leader

Department Chair Health Studies

Name

Kim Razzano

E:

Phone: