Population Genetics of Pennsylvania Elk (Cervus canadensis)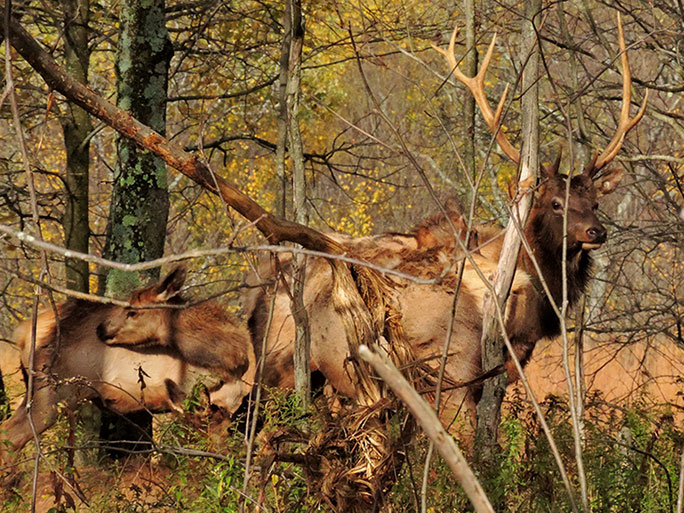 The genetic analysis of the Pennsylvania elk herd completed in this study has identified the herd as having significantly less genetic diversity as compared to elk populations in other areas of the United States.
Genetic diversity was lost in the Pennsylvania elk herd during the periods after reintroduction when the total elk population dropped to a low number and remained that way for many decades.
The finding that the Pennsylvania elk herd consists of a single, mixing population, was determined by this study.
There has not been enough time for structure to develop and significant gene flow exists between the different elk groups located in the Pennsylvania elk management area. Population structure may develop over time.
Contact Us
Contact Information
Campus Address

ESU Innovation Center

Phone:

Fax:

(570) 422-3724 (Fax)
Title of Department Leader

Director

Name

Nicole Chinnici

E:

Phone: