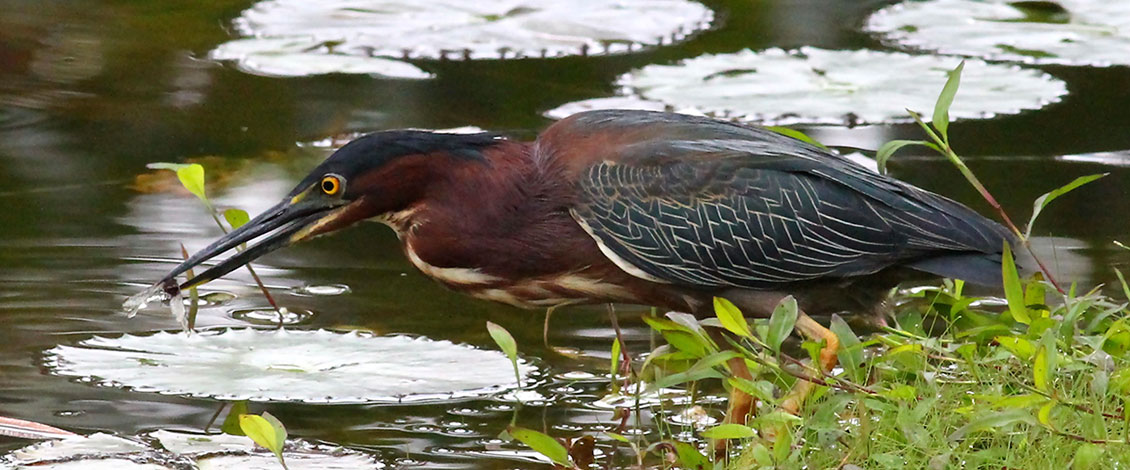 Biological Sciences
Mission Statement
The Department of Biological Sciences will provide a quality education with a strong foundation in the basic principles of science to a diverse student population with opportunities in a wide array of biological disciplines.
We will foster an atmosphere that instills enthusiasm and appreciation for biology and encourages scholarly growth and service among students and faculty.
The Department of Biological Sciences at East Stroudsburg University of Pennsylvania offers 15 programs and an unusual variety of courses taught by 13 full-time faculty members with terminal (Ph.D.) degrees.
Department Overview
The Department is housed in both the Moore Biology Hall and the new Science and Technology Building.
Classrooms with state of the art projection systems, 2 large lecture halls, a full array of teaching laboratories and specialized facilities including controlled temperature environments, a natural history museum, greenhouse, tissue culture laboratory, DNA laboratory, and scanning electron microscope suite are available to students.
External affiliations providing internship and research opportunities for students include relationships with Universities offering professional degrees in Pre-Physician Assistant and Pre-Physical Therapy Programs.
There is a longstanding relationship with Sanofi-Pasteur, the world's largest manufacturer of vaccines, where many of our students serve as interns and work as permanent employees.
Collaborations with the Delaware Water Gap National Recreation Area, the Wetlands Institute in Stone Harbor, New Jersey, Camaquiri Conservation Initiative in Costa Rica, and other field sites provide numerous opportunities for undergraduate and graduate research activity.
Our Marine Science program and ESU provide major funding to support the Marine Science Consortium, located at Wallops Island, Virginia where students enrolled in the Marine Science major take summer courses and conduct research projects.
The ESU Wildlife DNA Laboratory, an affiliate of ESU, provides students with an opportunity to combine field and laboratory research and internship opportunities.
Our primary mission is to provide a quality education for our students.
Our goal is to develop highly literate, compassionate, analytically competent persons who possess extensive contemporary biological knowledge.
Thus, the faculty is committed to providing the diverse experiences necessary to achieve this goal which also requires dedication and motivation on the part of the student.
We are extremely proud of our graduates who are successful biologists in the laboratory, in the field and in academia.
Contact Us
Contact Information
Campus Address

Moore Biology Hall

Phone:

Fax:

(570) 422-3724 (Fax)
Title of Department Leader

Department Chair

Name

Matthew Wallace

E:

Phone: