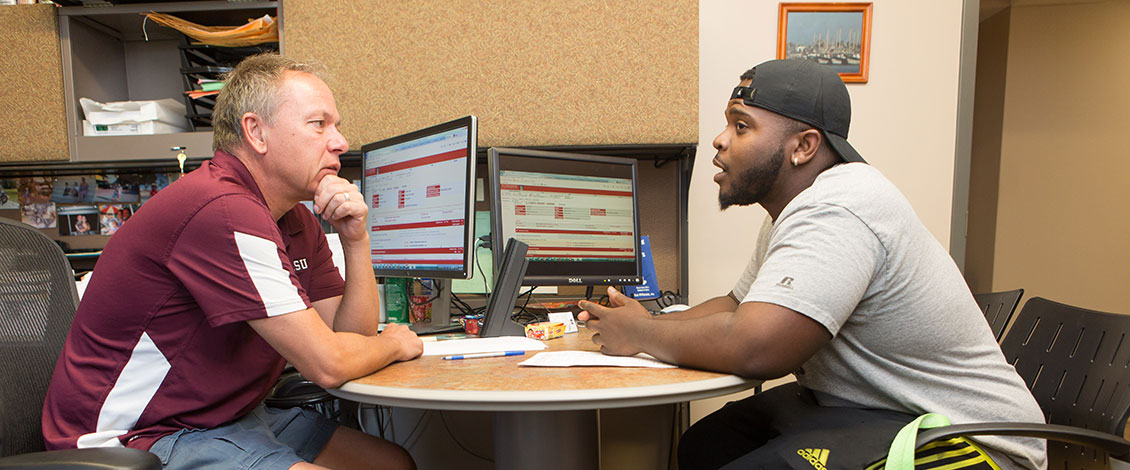 Student Advising
Academic advising is key to college success.
Your academic adviser guides you in scheduling classes and meeting your graduation requirements, while answering questions you may have along the way. Learn when you should meet with your adviser, how to register for classes, and answers to other frequently asked questions.
Who is My Adviser?
Your adviser's name appears on your MyESU portal in the Academic Profile section. You may also contact your department's secretary to find out your assigned adviser.
If you are a graduate student seeking advising, contact the graduate coordinator of your program. The information on this website applies primarily to undergraduate students.
See frequently asked questions about Meeting with Your Adviser.
Student Advising Timeline
You must see your adviser at least once per semester to discuss your academic progress. This includes course selection, learning about opportunities, referral to other ESU resources and services, and progress check toward graduation. That meeting should occur at least a week before your scheduling date, and advisers will not give you a pin number for registration without a meeting. Check out the Student Advising Timeline.
Contact Us
Contact Information
Campus Address

Rosenkrans West Room 107

Phone:

Fax:

(570) 422-3949 (Fax)
Title of Department Leader

Dean, College of Arts & Sciences

Name