The purpose of East Stroudsburg University of Pennsylvania's (ESU) licensing program is to ensure that ESU's brand identity is properly represented on products and services marketed to both the University community and the public.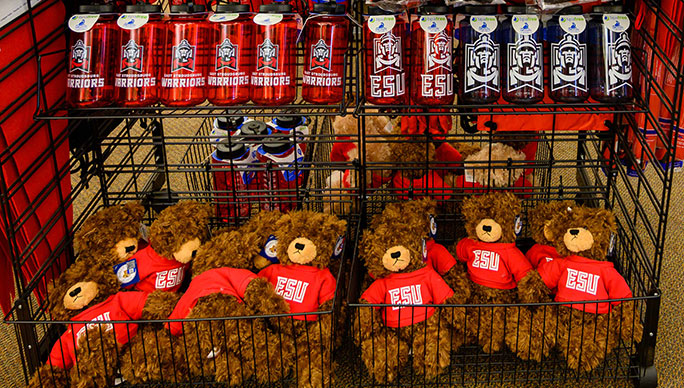 The licensing program is responsible for determining if a product and/or design are consistent with the goals and image of ESU.
The program also ensures the quality, content, production and distribution of products meets ESU's standards.
In order to produce products bearing the marks of East Stroudsburg University, manufacturers and vendors must be a licensee of ESU.
East Stroudsburg University has contracted with The Collegiate Licensing Company (CLC) to help manage the licensing program.
CLC acts as an intermediary for ESU, enabling it to work directly with manufacturers and retailers. This ensures that decisions can be made promptly and that manufacturers can become licensed with the University in a timely manner. CLC:
Facilitates the licensing process for licensees,
Executes licensing agreements,
Markets the ESU brand to potential manufacturers,
Monitors the marketplace for unlicensed use of trademarks,
Collects royalties, and
Conducts compliance review audits of licensed manufacturers
For more information on becoming an ESU Licensee or on the services CLC provides, including a copy of the application, visit CLC.
Contact Us
Contact Information
Campus Address

Reibman Administration Building

Phone:

Fax:

(570) 422-3846 (Fax)
Title of Department Leader

Director, Marketing and Communications

Name

Elizabeth Richardson

E:

Phone: