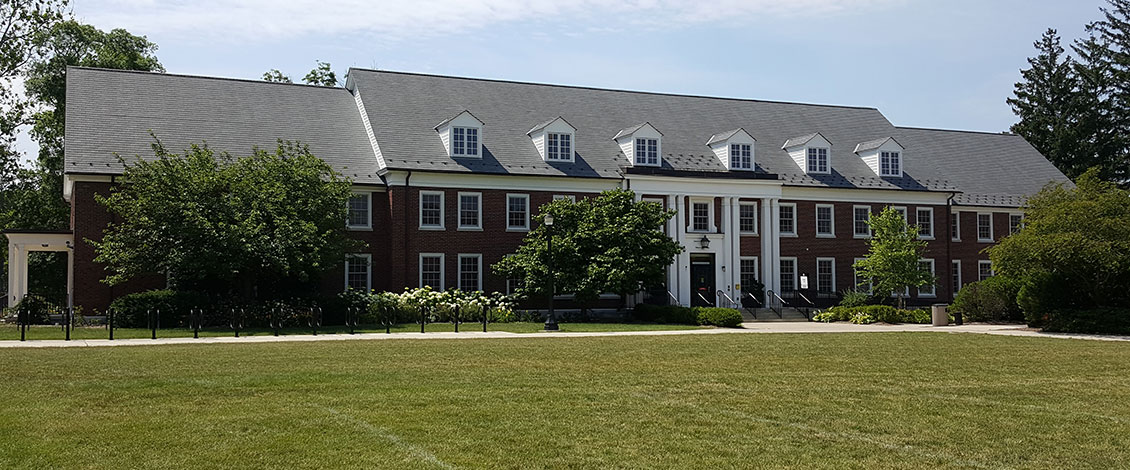 Communication
The mission of the Department of Communication is to prepare students for civic participation in an increasingly complex world that requires sophisticated practical, critical, and theoretical understandings of human communication.
The field of Communication traces back to rhetoricians from Ancient Greece and Rome including Plato, Aristotle, and Cicero. The Communication department offers a Bachelor of Arts degree and a Master of Arts degree.
The B.A. in Communication focuses on the history, theory, and critical evaluation of communication in contexts of public speaking, interpersonal communication, small group communication, mass media and social media. Students select one or two of the following concentrations: Broadcasting, Media Studies, Public Communication and Advocacy, or Public Relations.
The M.A. in Communication focuses on the mastery of communication skills, concepts and practices to enable graduates to advance in their professional careers, teach in the field, or pursue a doctorate. Students are able to customize the curriculum to their particular needs.
Both the B.A. and the M.A. in Communication enable students to secure successful careers in a variety of fields including management, human resources, education, advocacy, journalism, sales, marketing, advertising, public relations, media development, and broadcasting.
There are two officially recognized Department of Communication student organizations.
WESS 90.3 FM is a student-operated, non-commercial, FCC-licensed radio station located on the campus of East Stroudsburg University in Pennsylvania. WESS radio is a 24/7 broadcaster, webcaster and podcaster offering diversified content. WESS is an MTV "Woodie Award Winner" for being the best college radio station in the country.
The Public Relations Student Society of America is a professional student organization that was established at East Stroudsburg University in Fall 2010 and was recognized by ESU SAA by December 2011. PRSSA is a club for students looking to excel in the field of public relations, and operates as a part of the national PRSSA and its parent, Public Relations Society of America, the nation's largest professional organization serving the communications community. PRSSA holds workshops, connects students with alumni now working in the field, arranges networking opportunities with PR professionals and performs pro bono PR work for local organizations via its student-run PR firm Warrior Relations.
Contact Us
Contact Information
Campus Address

Monroe Hall

Phone:

Fax:

(570) 422-3402 (Fax)
Title of Department Leader

Department Chair

Name

Cem Zeytinoglu

E:

Phone: