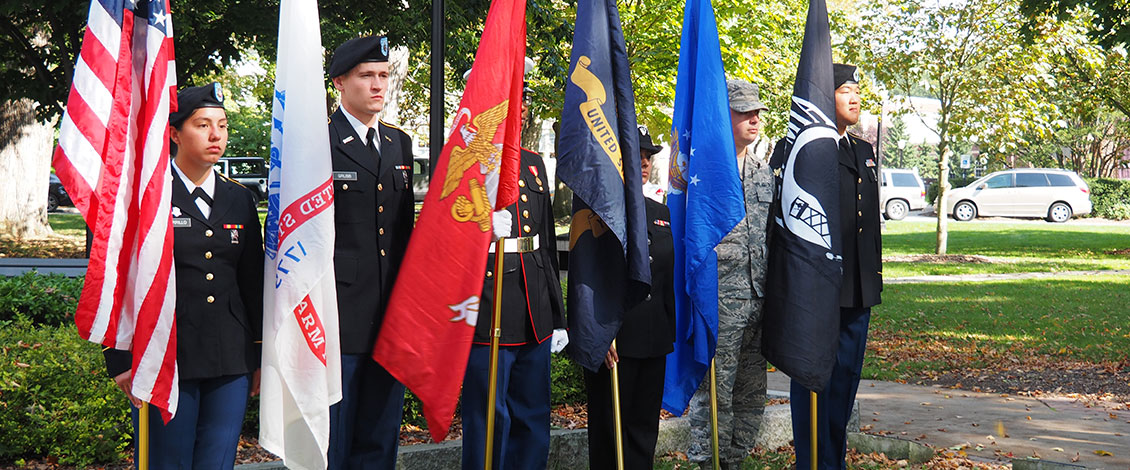 Veterans
Welcome to East Stroudsburg University's Student Veteran Center.
ESU is committed to providing quality service to our to our Veterans, Guard, Reservist and military affiliated students.
The ESU Student Veteran Center is a one-stop shop where students can receive information from admission to graduation.
The School Certifying Official (SCO) is available to assist with VA Education Benefits.
---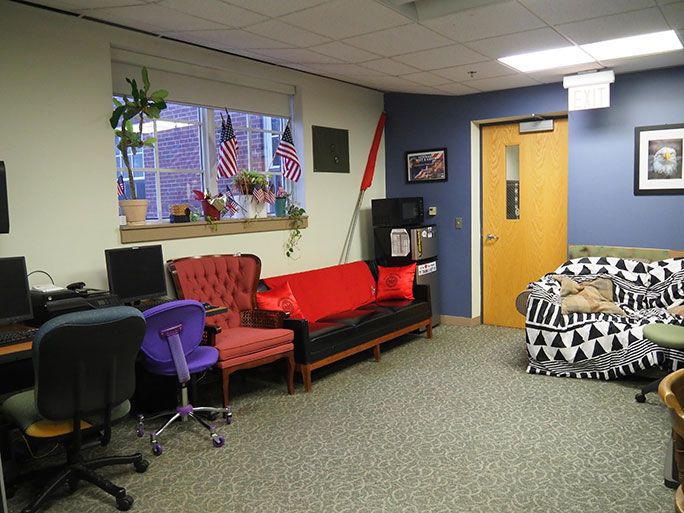 The Veterans Center is located in Zimbar Hall, Room 160 and is open Monday through Friday from 8:00 a.m. to 4:30 p.m.
The office is a designated Green Zone which indicates that this a safe space for military. When you enter the room you will be greeted by a Veteran work study student and the school certifying official is close by to answer questions.
The area has a comfortable, homey space to hang out and relax. Enjoy interacting with other military students. The Veterans Center includes
Computers with CAC Card Readers*
Printer
Copier
TV
Gaming System
Refrigerator
Microwave
* A CAC Card is a common access card issued by the Department of Defence (DoD) to civilian personnel, military personnel and contractors.
Contact Us
Contact Information
Campus Address

Zimbar-Liljenstein Hall

Phone:

Fax:

(570) 422-2849 (Fax)
Title of Department Leader

Associate Registrar, Veterans Services & Records

Name

June Pepe

E: