Discover What we Offer
Explore the Many Opportunities for Outdoor Recreation at Stony Acres
Challenge Course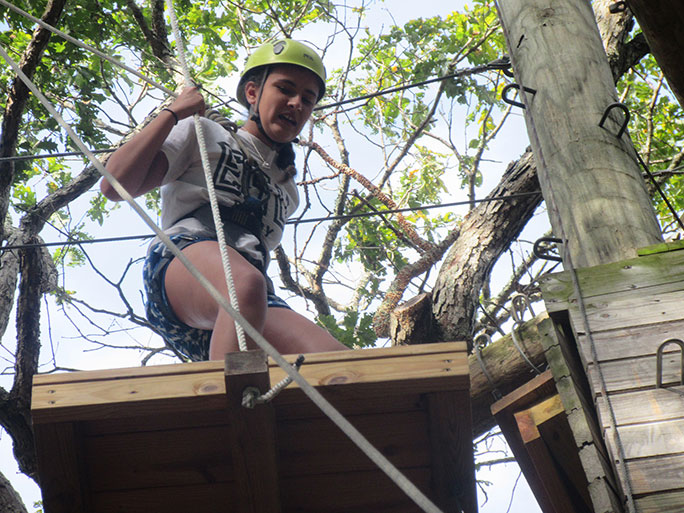 Tackle a series of elements/challenges that require groups to share ideas and work together to solve problems. The elements of the course are constructed from cables stretched between trees, suspended tires, logs and/or ropes that necessitate creative solutions.
There are both low and high elements on the course. See the program tab for more information.
Differently-abled? No problem! In the spring of 2008 Stony Acres added several Universally Accessible Elements to the existing course. This addition includes adventure opportunities that are accessible for a wider range of participants.
For extra team-building, try our two new high elements. These challenges require a ground team and an air team to work together to accomplish tasks!
Climbing Tower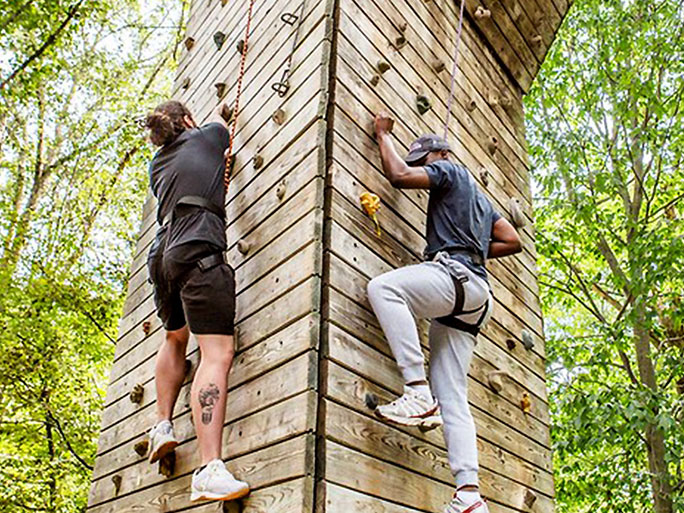 Challenge yourself to take on our 30-foot climbing tower.
Our tower provides an ideal venue for learning rock climbing in a controlled environment.
The tower is perfect for beginners, but is challenging for advanced climbers as well.
The tower is designed for smaller groups; however, larger groups can also be accommodated when climbing is alternated with other activities such as canoeing fishing or orienteering.
General Grounds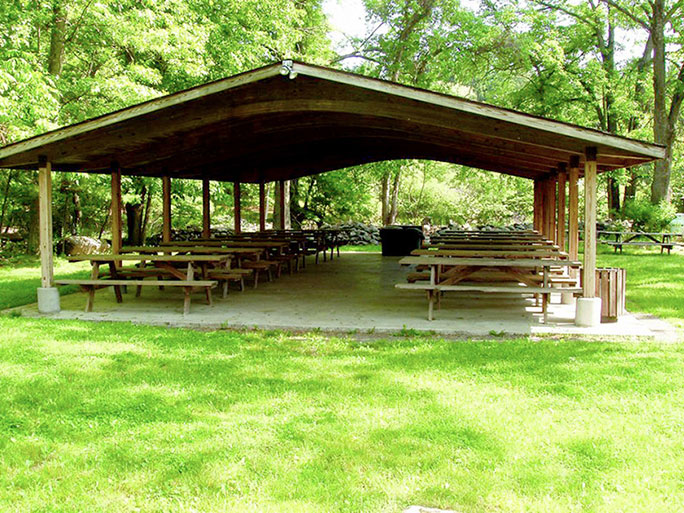 When you come to Stony Acres, you'll have the run of a 119–acre wildlife sanctuary and recreation facility. Everyone in your group will find something to enjoy.
Our 1.5–acre lake provides great opportunities for fishing and is an excellent area for learning to canoe.
Amateur naturalists will discover fresh water springs, a vernal pool, and streams that are great for water study programs.
And hikers will find that our 2.8 miles of trails are a place of discovery and home to nearly 200 species of wildlife.
Additionally, there are 2 picnic pavilions that are a perfect place for group picnics and family outings. The main picnic shelter has a gas grill and seating for 72-96 people. The second pavilion has a charcoal grill and seating for 36-48 people.
There are ample recreational opportunities in the form of two horseshoe pits, volleyball courts, a frisbee (disc) golf course, and a large open field.
Lodge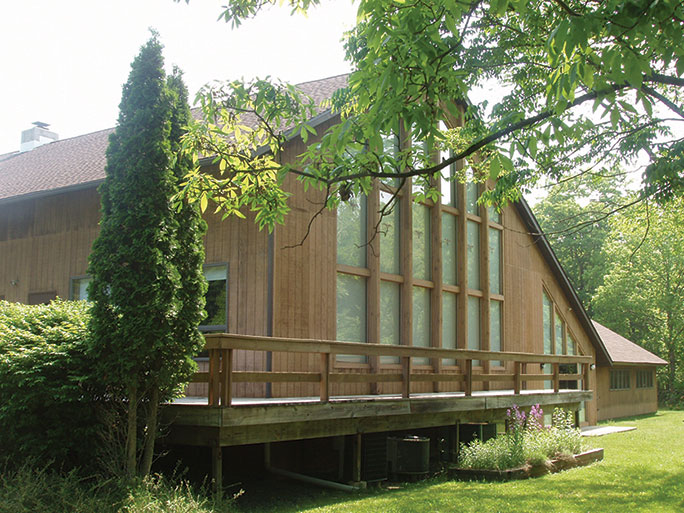 The lodge is a contemporary 6,400 square foot facility that offers your group the perfect surrounding for any type of group meeting or program.
The main room, with expansive windows and scenic vistas, can accommodate more than 100 people, and there are two smaller program/meeting rooms that offer additional flexibility We also have 2 recreation rooms on the lower level that can serve as breakout rooms or be used for board and table games.
A fully equipped commercial kitchen provides a variety of dining options; you can cook for yourself or we can work with you to arrange catering.
When the day is through, your group can "rough it" a bit by staying overnight. The lodge has dormitory–style overnight accommodations for as many as 60 people.