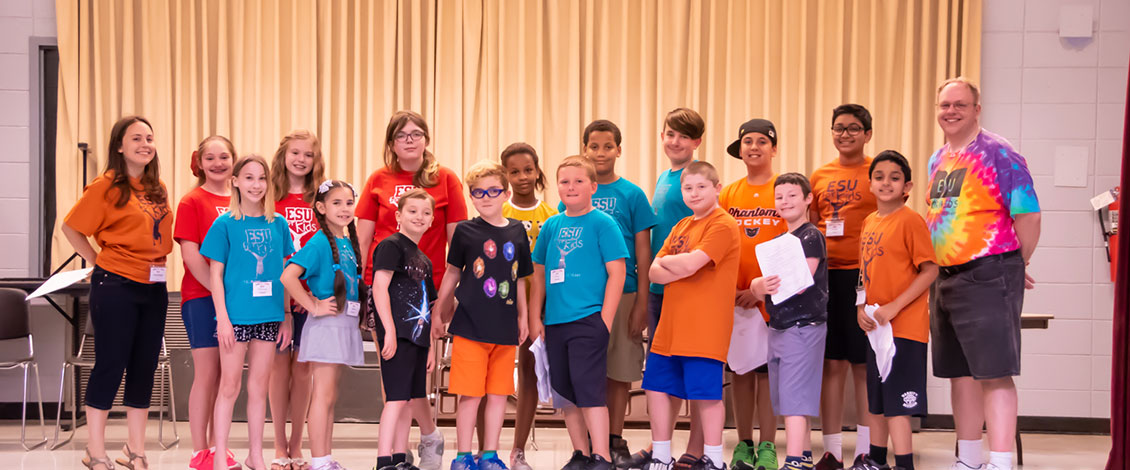 ESU for Kids
ESU for Kids is The Pocono Mountains Premier Day Camp for kids since 1991.
ESU for kids is your day camp your way! ESU for Kids for summer program offers you flexibility you can't find anywhere else! You can enroll your child from one up to seven daily activities available Monday through Friday for three week program in July. We also have one day special events offer different tracks of courses for you to choose
ESU for Kids only hires certified teachers or recent college graduates who teach activities that they are passionate about.
We strive to offer an interesting mix of program for ages 6-18. Choose from courses in:
Art, Music, Theater
Language Arts and Reading
Math, Science, and Technology
Athletics
Food and Culture
Games, Adventures, and Roleplay
Contact Information
Campus Address

403 Normal St.

Phone:
Title of Department Leader

ESU for Kids

Name

E:

Phone: