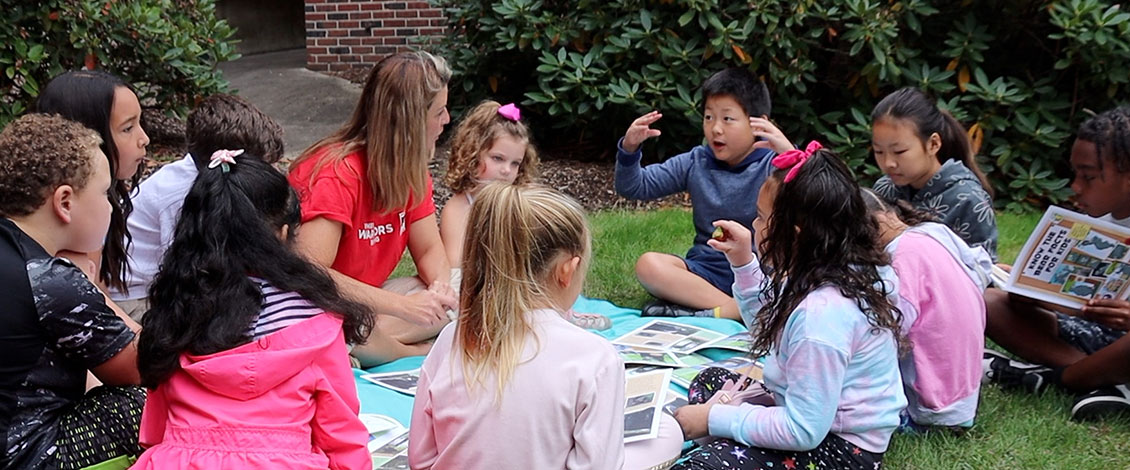 ESU 4 Kids
ESU4Kids is celebrating 30 years as the region's premier summer children's program!
The ESU4Kids Summer STEAM & Literacy Program runs for two weeks in July. Children in grades K-6 may attend full day or half day sessions for one or both weeks. All activities are held on the campus of East Stroudsburg University.
Children experience fun activities based on daily nature, literacy, and science themes. As much as possible, activities are held outdoors.
ESU staff and faculty oversee the ESU4Kids program and daily operations. Instructors include ESU professors as well as ESU students in such majors as education, science, and reading.
All program staff have relevant clearances, and appropriate personnel are certified in First Aid and CPR. It is our goal to provide a safe environment for each camper to have a great learning experience!
Children enjoy a wide range of activities in STEAM + Literacy programs such as:
For assistance or special accommodations, please contact the event organizer. Accommodations may include, but are not limited to, services for physical, cognitive, visual or auditory assistance.
Contact Us
Contact Information
Title of Department Leader

ESU4Kids

Name

E: