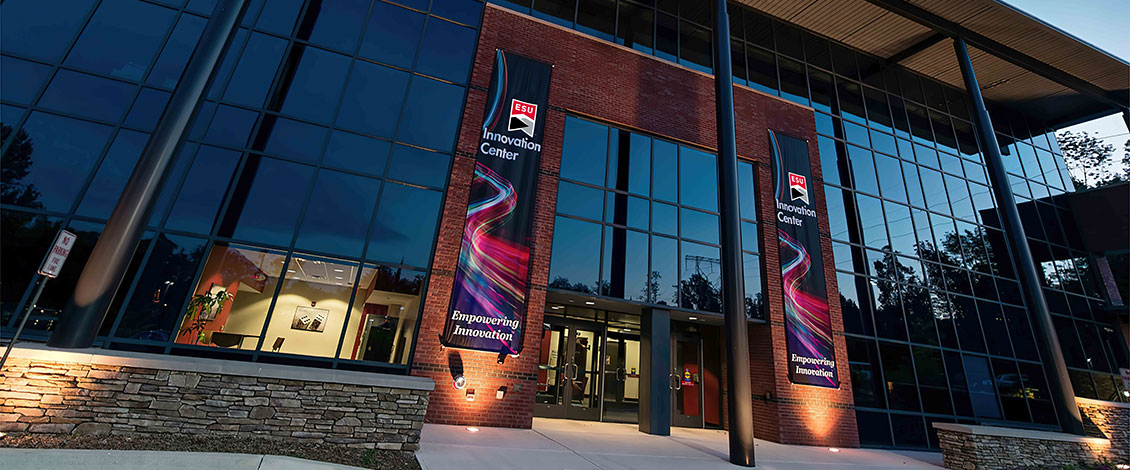 Entrepreneurship
The Entrepreneurship Program at East Stroudsburg University empowers the next generation of industry disrupters to take the world by storm.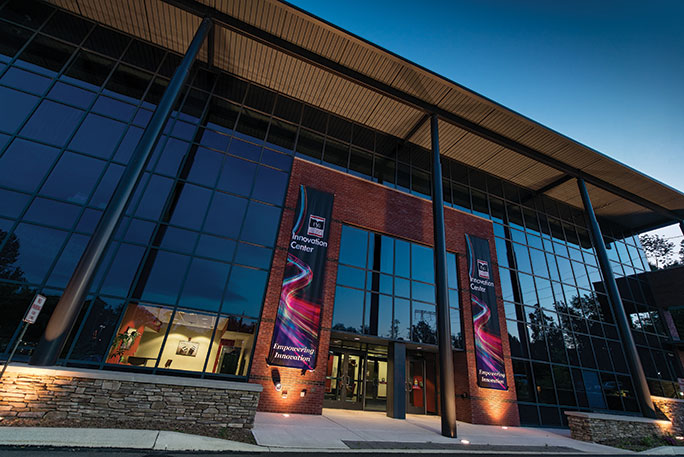 Our entrepreneurial ecosystem is thriving with diverse organizations including local, international and student run businesses that operate collaboratively to excel.
We are committed to being a thought leader in evidence-based entrepreneurship and education offering access to mentorship, state of the art equipment and funding that help you stand out in a crowded market.
Our business accelerator program offers resources to new cohorts of companies from around the globe, while our student incubator helps to create the next wave of innovators.
For external business start-ups, follow Entrepreneurship Start-Up.
For ESU students, follow Entrepreneurial Leadership Center.
Location
The ESU Innovation Center is strategically located in East Stroudsburg, Monroe County, Pennsylvania, 70 miles west of New York City and 90 miles north of Philadelphia. Set in the scenic Delaware Water Gap of the Pocono Mountains Region, the Innovation Center is convenient to major routes such as I-80 and I-78 as well as international airports including Newark and Allentown, As one of the fastest growing regions in the Lehigh Valley tech corridor, Monroe County is a premier location for entrepreneurs looking to excel.
Affiliations
Contact Us
Contact Information
Campus Address

ESU Innovation Center, 562 Independence Road

Phone:
Title of Department Leader

Director of Entrepreneurship

Name

Patrice Dume

E:

Phone: