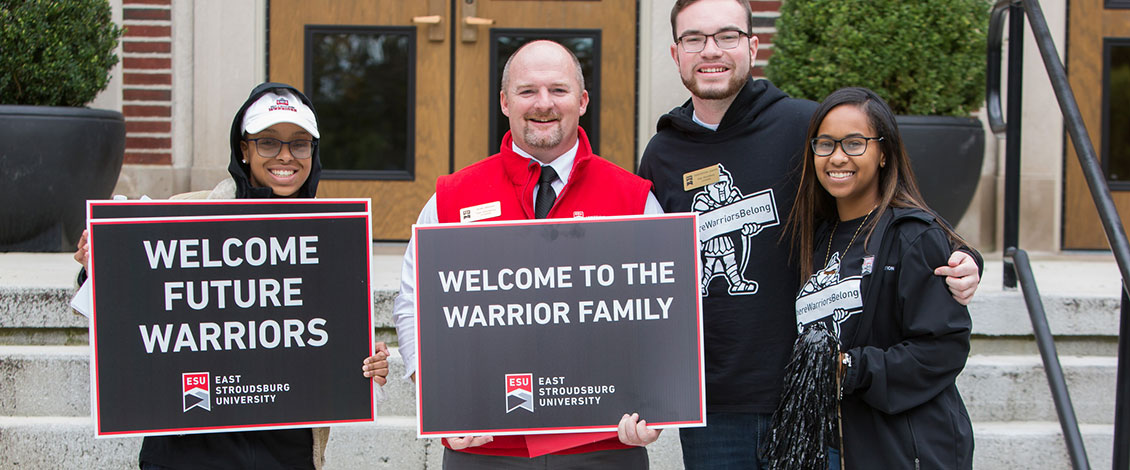 Enrollment Management
The Division of Enrollment Management is the administrative area of the University that includes Undergraduate Admissions, Orientation and the Student Enrollment Center (the Office of Financial Aid, Records & Registration, Transfer Services and the Veterans Center).
Official University enrollment for fall 2018 totaled 5,842 including 952 New Freshmen and 373 New Transfer students.
The Student Enrollment Center (SEC) processes student class registrations, grade reports, tuition and fee payments, deferments, and waivers for these students and alumni. Additionally, the Student Enrollment Center processes graduation applications and degree verifications.
More than 75% of ESU students receive financial aid, with over $75 million in grants, scholarships, university employment and miscellaneous awards that are processed by SEC.
Contact Us
Contact Information
Campus Address

Zimbar-Liljenstein Hall

Phone:

Fax:

(570) 422-2850 (Fax)
Title of Department Leader

Vice President Enrollment Management

Name

Karen Lucas

E: