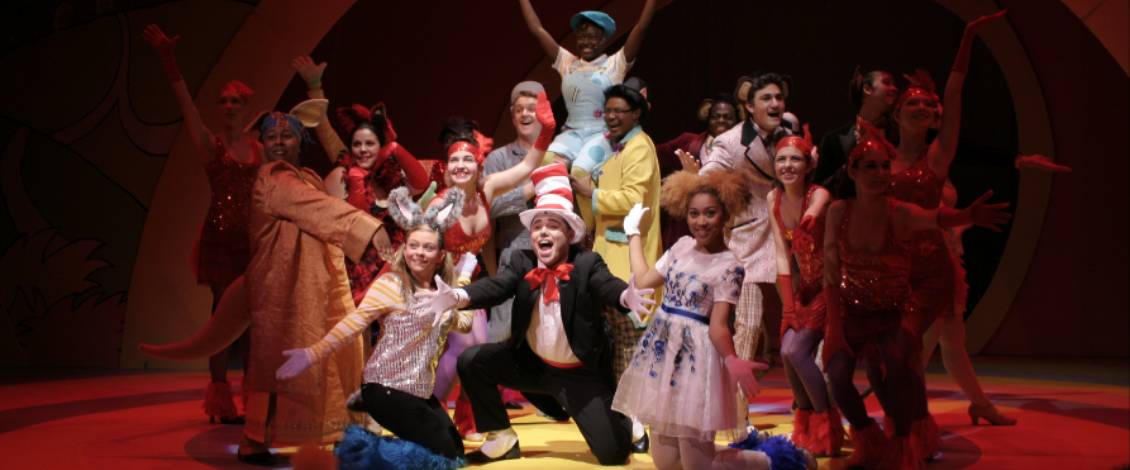 Theatre Performances
ESU Theatre Department's 2020-21 Exciting, Relevant, Though-Provoking and Diverse Season
"The Wolves" November 3-6
Pulitzer Prize finalist The Wolves is the debut play by Sarah DeLappe. Featuring an all-female cast, The Wolves chronicles six Saturday mornings in the lives of a soccer team somewhere in suburban America as they prepare for their games. The girls discuss everything from genocide to menstrual cycles to drugs to boys to literature to each other, and the group, whom at first seem indistinguishable, quickly become identifiable and different. In the course of six short weeks, the Wolves deal with love, loss, and identity in ways that real teenagers do.
Recommended for ages 12 and above.
"ESUnited" November 12 and 13
This is a devised theatre piece, created entirely by ESU students and faculty about our individual cultural legacies and the legacies we want to build moving forward. Have you ever wondered: What are the gifts and the challenges of your family and cultural background? What gifts do you have to offer our community? How can we come together and use the depth of this forced pause and the wisdom of history both personal and cultural to emerge stronger? This production weaves our individual stories into one unified voice with the hope to offer inspiration and broaden understanding of self and other.
"The Learned Ladies" February 23-28
The Learned Ladies is one of Molière's most popular comedies. Henriette and Clitandre are in love and planning to marry. Henriette's beloved father and uncle are in favor of the marriage but it's her female relatives that are proving harder to convince. The females are the 'learned ladies' of the title and display a rampant snobbery towards anyone they deem uneducated. Written in five acts the play is a satire on academic pretention and female education.
"Heathers" April 21-25
Heathers The Musical is the darkly delicious story of Veronica Sawyer, a brainy, beautiful teenage misfit who hustles her way into the most powerful and ruthless clique at Westerberg High: the Heathers. But before she can get comfortable atop the high school food chain, Veronica falls in love with the dangerously sexy new kid J.D. When Heather Chandler, the Almighty, kicks her out of the group, Veronica decides to bite the bullet and kiss Heather's aerobicized ass… but J.D. has another plan for that bullet.
Recommended for ages 12 and above.
Pricing for all shows unless otherwise noted:
General admission, $12
Faculty/staff and senior citizens (with ID), $10
Students (with ID), $7
Youth, $5
Tickets are available online in advance at esu.edu/theatretickets (credit cards only online).
Remaining tickets are available at the box office one hour before curtain on performance dates (cash and checks only at the box office).
For reservations or other information, please email esuarts@esu.edu or call (570) 422-3483.
For assistance or special accommodations, please contact esuarts@esu.edu or (570) 422-3483. Accommodations may include, but are not limited to, services for physical, cognitive, visual or auditory assistance.
"Windows"
created as a devised piece by the company
Inspired by true events, the interweaving stories of a group of college students reveal what is really going on behind the zoom windows where we currently dwell.
Themes of racism, mental health, economic disparities in technology and education, sexual assault, and self-harm overlap and intersect.
Germ free it defies social distancing to find many points of connection in a day in the life of students at a mid-sized university.
Warning: While not graphically depicted, this film includes subject matter about racism, mental health, economic disparities in technology and education, sexual assault, and self-harm.
Contact Us
Contact Information
Campus Address

Fine Arts Building, 125 Fine Arts Drive

Phone:
Title of Department Leader

Box Office

Name

E:

Phone: