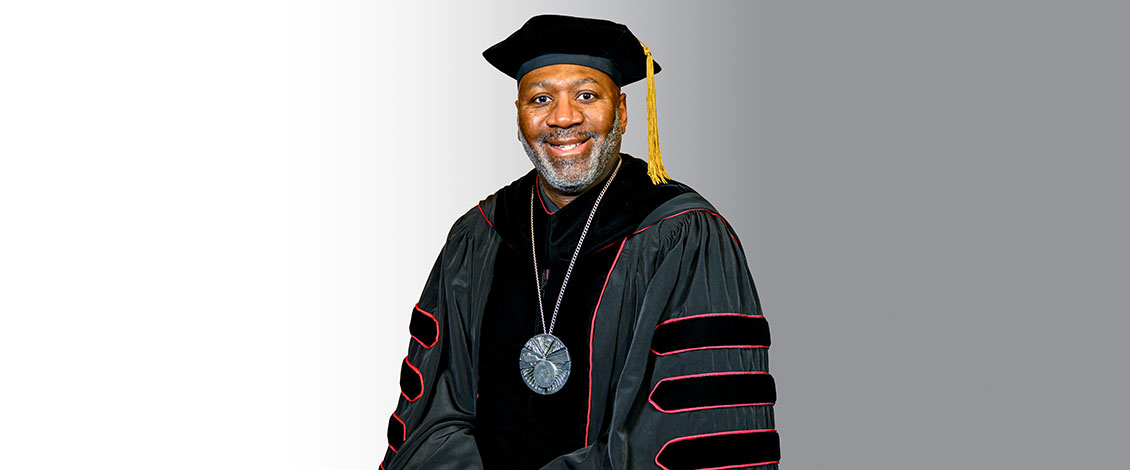 Inauguration of Kenneth Long, MBA
About the Theme
Creating Opportunities: Community, Engagement, and Belonging reflects the theme as we celebrate the inauguration week, April 22-29, 2023 of Kenneth Long.
For 130 years, East Stroudsburg University has provided access to affordable education, engagement with the community, and formed a campus environment where everyone can belong.
A university with great ambition and vision, ESU recognizes the many opportunities for growth, success, and achievement of our student body, faculty, and staff.
As we celebrate the inauguration of Kenneth Long, the same opportunities that we give our students are relatable to the path of opportunities that Mr. Long was given as he progressed during his career that has led him to become the 14th President of East Stroudsburg University. His personal vision is to give a voice to every student by promising them a bright and successful future as they continue their education that will lead them to a thriving career upon graduation, while being engaged in their communities and ultimately the Commonwealth of Pennsylvania.
The East Stroudsburg University campus community will be where Warriors Learn, Live, Work, and Play!
Live Stream
Contact Us
Contact Information
Campus Address

Reibman Administration Building 204

Phone:

Fax:

(570) 422-3478 (Fax)
Title of Department Leader

Executive Associate to President

Name

Marcy Cetnar

E:

Phone: