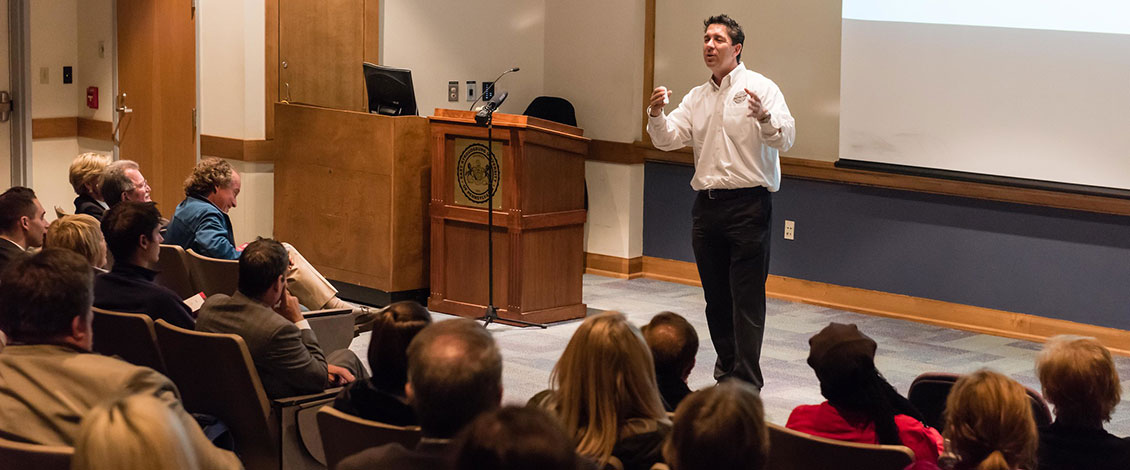 Crayola Executive Lecture Series
ESU has partnered with Crayola in the development of a Crayola Executive Lecture Series
This lecture series offers students an opportunity to learn more about the career options, business challenges, life experiences and educational opportunities of its guests.
Fall 2022 speakers will include:
Eric Wyatt, Senior Vice President, Hardees Operations, USA, on September 22nd
Mike Wilson, Chief Experience Officer (CXO), Member's 1st Federal Credit Union, on September 29th
Chris Paradysz, Managing Partner, The Advisory Labs, LLC, on October 13th
Alfredo Garcia, Senior Partner, Managing Director, Snowden Lane Partner, on October 20th
Nick Igdalsky, CEO, Pocono Raceway, Director, Mattioli Foundation, on October 27th
Chris Barrett, CEO, Pocono Mountains Visitors Bureau, on November 10th
Nicholas Boyer, Chief Investment Officer, Executive Vice President, RKL Wealth Management, on November 17th
John Diggins, Partner, Platinum Equity, Private Equity Firm, On December 1st
The Crayola Executive Lecture Series is free and open to members of the public.
---
Eric Wyatt '85 joined CKE Restaurants and is responsible for all Franchise and Company operations of the Hardee's brand with a total of over 1,750 restaurants in the United States.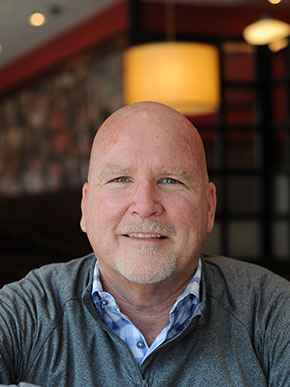 Mr. Eric Wyatt will be visiting ESU's J.H. & M.E. Beers Lecture Hall on Thursday, September 22 from 2 p.m. - 4 p.m. There is no cost, and the public is welcome.
Wyatt comes from Boston Market and Corner Bakery. Working for those sister brands, he reorganized the field support teams. In addition, he successfully managed labor challenges as the pandemic began and impacted operations.
Prior to his work at Boston Market and Corner Bakery, Wyatt held various positions of increasing responsibility. He served in leadership positions at Starbucks and American Bread Company. Furthermore, Wyatt was a Panera Bread franchisee.
CKE Restaurants Holdings is an American fast-food corporation and is the parent organization for the Carl's Jr., Hardee's, Green Burrito, and Red Burrito brands.
Eric Wyatt earned his B.A. in Communication in 1985 from East Stroudsburg University.
---
Mr. Rich Wuerthele, CEO of Crayola, LLC, visited ESU as the first keynote speaker of ESU's Crayola Executive Lecture Series.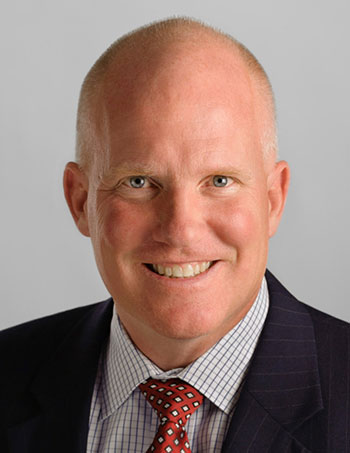 Mr. Wuerthele visited ESU's J.H. & M.E. Beers Lecture Hall on Thursday, September 30, 2021 as our Keynote and speaker for our Executive Lecture Series.
Mr. Wuerthele joined Crayola in January 2020 after a successful career with Newell Rubbermaid where he was the CEO of their Home Fragrance portfolio including the Yankee Candle brand.
Crayola LLC, based in Easton, Pa. and a business of Hallmark Cards, Inc., is the worldwide leader in children's creative expression products. Known for the iconic Crayola Crayon first introduced in 1903, the Crayola brand has grown into a portfolio of art tools, crafting activities and creativity toys that offer children innovative ways to use color to create everything imaginable. Consumers can find the wide array of Crayola products in the "Crayola Aisle" at all major retailers.
---
College of Business and Management Residential College
The Crayola Executive Lecture Series is a program of the ESU's College of Business and Management residential college. Through the residential college, students become an integral member of their community through their interactions with their peers, taking courses together, studying in groups, working in teams, and bridging the classroom experience by taking the learning to conversations over dinner with faculty and attending presentations by guest speakers, participating in community service, engaging in professional development workshops, and utilizing campus resources that are made available to their Residential College.
For more information about the COBM residential college, contact Dr. Sylvester Williams, dean of the College of Business and Management.
For assistance or special accommodations, please contact swilliams@esu.edu or (570) 422-3589. Accommodations may include, but are not limited to, services for physical, cognitive, visual or auditory assistance.
Contact Us
Contact Information
Campus Address

Rosenkrans Hall East 123A

Phone:

Fax:

(570) 422-2704 (Fax)
Title of Department Leader

Dean, College of Business and Management

Name

Sylvester E. Williams, IV, JD, MBA, CCLE

E: