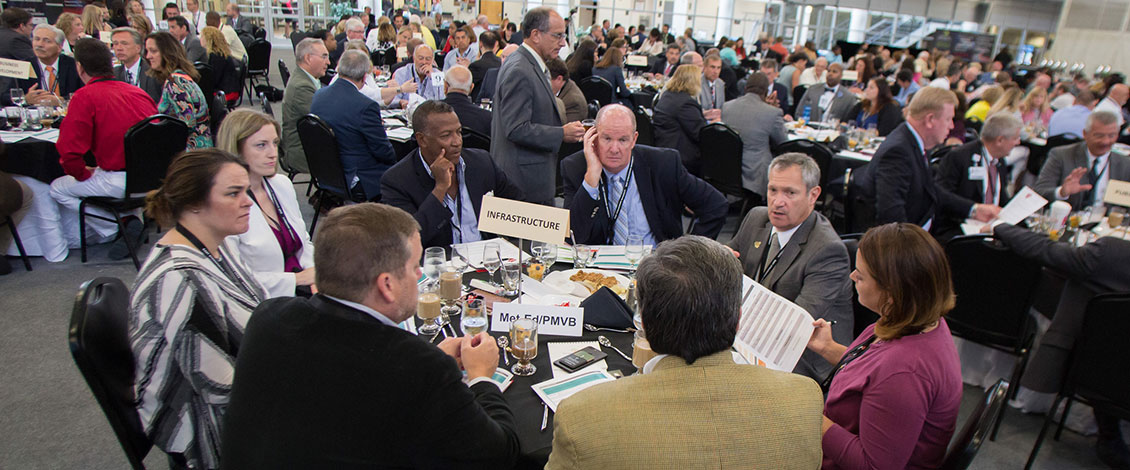 Economic Outlook Summit
Register for the 2019 Economic Outlook Summit
The 2019 Economic Outlook Summit is scheduled for Friday, September 6, 2019 from 7:30 a.m. to Noon at the East Stroudsburg University Mattioli Recreation Center.
The Summit will be hosted by Marcia G. Welsh, Ph.D., President of ESU. The program will include featured presentations, the Monroe 2030 Action Team Report and the sixth annual Monroe County Economic Scorecard.
Sponsorships available: Contact Lianna DeSantis, Director Corporate and Foundation Relations, ldesantis1@esu.edu, (570) 422-3179.
Monroe County Economic Scorecard
The 2018 Economic Outlook Summit featured the fifth annual Monroe County Economic Scorecard which compares Monroe County to its neighboring counties, Carbon, Lackawanna, Lehigh, Luzerne, Northampton, Wayne, and Pike, in six economic indicators: earnings, business climate, employment, healthcare, education and housing.
2018 Economic Scorecard
Contact Us
Contact Information
Campus Address

ESU Innovation Center

Phone:

Fax:

(570) 422-7951 (Fax)
Title of Department Leader

Economic Development & Entrepreneurship

Name

E:

Phone: