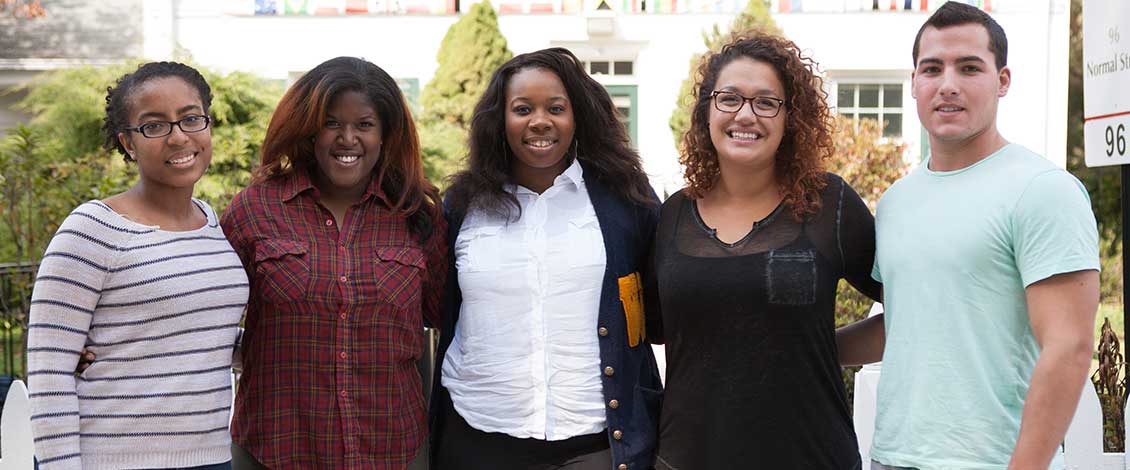 Diversity Dialogue Project
What is the Diversity Dialogue Project?
The Diversity Dialogue Project (formerly the Race Relations Project) provides a safe environment where individuals can speak candidly about race, multiculturalism, gender, and related social issues.
The Sessions
The conversations are small group meetings (up to 15 people) and last one hour. Session are held in the Office Of Multicultural Affairs (OMA House, 96 Normal St.). Trained undergraduates introduce topics and keep the conversations flowing. Participants are encouraged to share personal experiences and explore assumptions, biases, and opinions about diversity.
Road Show Sessions
If you are a faculty member requesting a DDP road show session, please use the faculty registration button above to reserve and date and time. One of our DDP executive committee members will be in touch with you to confirm your request.
What to Expect
A neutral environment where all voices are equal. Facilitators that guide the discussion but do not talk about their own experiences. A non-classroom setting where participants are neither judged or criticized.
Contact Us
Contact Information
Campus Address

Stroud Hall 408

Phone:
Title of Department Leader

Coordinator

Name

Storm Heter

E: