Walk-In Tutoring
No appointment needed. Tutors are available at scheduled times every week for a large number of classes.
Walk-in tutoring is for students who have a specific question, assignment, or need clarification of content.
Check the walk-in schedule to find tutor availability. At tutoring location, students will find a tutor seated at a table and a sign with the name of the course.
Walk-in tutoring is the easiest and quickest way to find help for the courses in which you may be struggling or are at risk of failing.
Hours & Locations
Monday - Friday
Weekday walk-in tutoring is offered in Rosenkrans Hall.
Monday-Thursday: 9:00am-9:00pm
Friday: 9:00am-4:00pm
Sunday
Sunday evening walk-in tutoring is located in Kemp Library.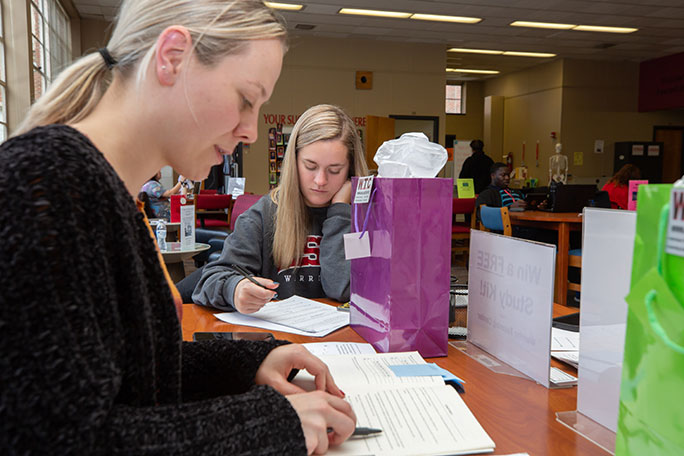 Contact Us
Contact Information
Campus Address

Rosenkrans East

Phone:

Fax:

(570) 422-3898 (Fax)
Title of Department Leader

Assistant Professor / Academic Advisor

Name

Kelly McKenzie

E:

Phone: