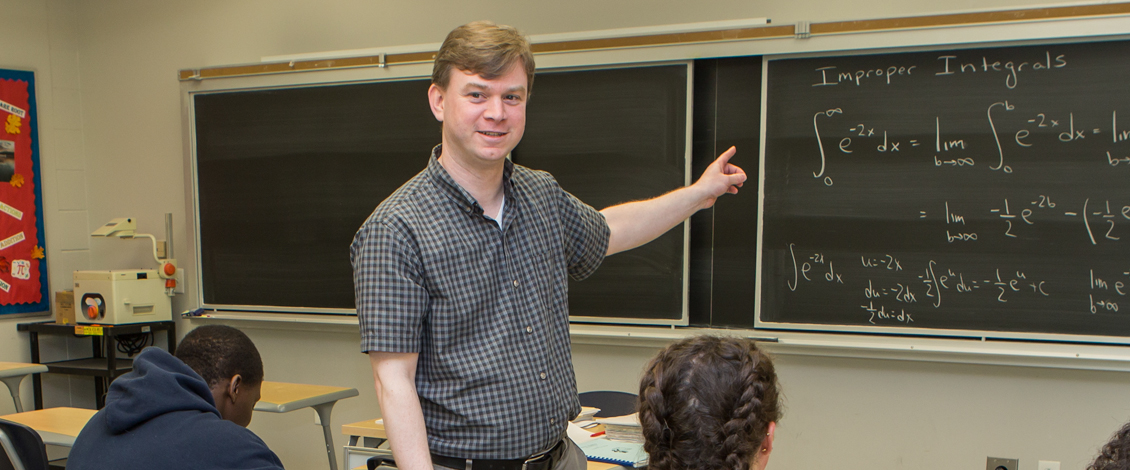 Secondary Education Mathematics (B.S.)
A combination of courses in mathematics and pedagogy, this major prepares students for a successful career as a mathematics teacher in grades 7 to 12.
In this program, which has achieved National Recognition status from the National Council of Teachers of Mathematics, students complete a full and rigorous mathematics program that satisfies state and national standards for content and which blends practical and theoretical knowledge with hands-on experiences.
Program Plans and Information
Contact Us
Contact Information
Campus Address

Science & Technology 118

Phone:

Fax:

(570) 422-3899 (Fax)
Title of Department Leader

Department Chair Mathematics

Name

Dr. Olivia Carducci

E:

Phone: