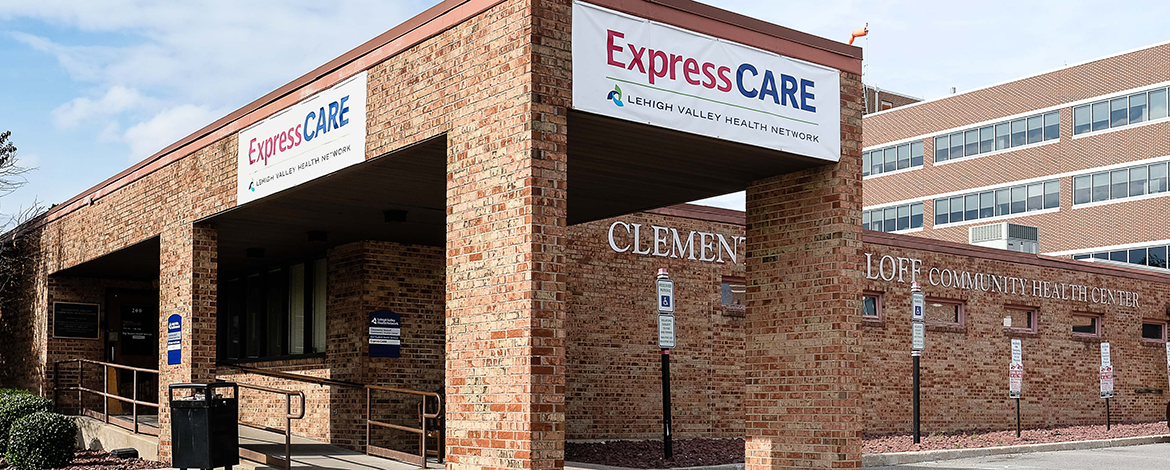 Health Services
Walk In medical care is provided at Lehigh Valley Hospital - Pocono.
Any ESU student needing basic ambulatory health services may visit the ExpressCARE facility located at 200 East Brown Street in East Stroudsburg (at the corner of Prospect Street and East Brown Street) for any of the following needs:
Medical evaluation/treatment for illness and minor injuries
Referrals to health care specialists and ESU support services
Some diagnostic testing
Tuberculosis testing
Physical examinations for employment, drivers licenses and teaching certifications
Testing, treatment and education for sexual health concerns
Health education and information about illnesses
Two Organizations - One Mission: Ensuring a Healthy ESU Student.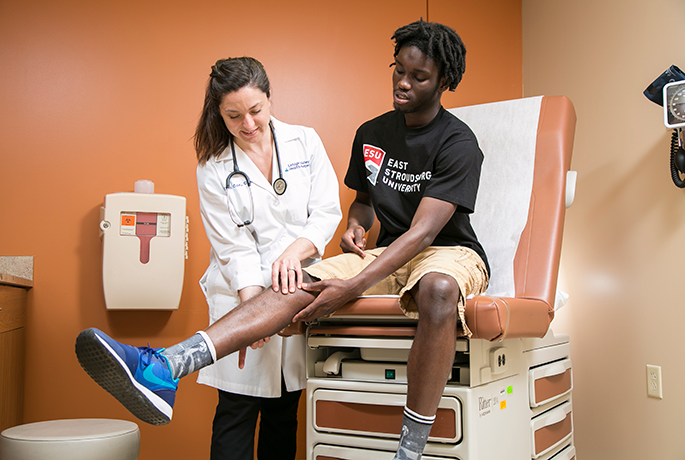 All students should be sure to take their ESU I.D. with them to register.
Once registered at the Express Care location, ESU students will be triaged by a registered nurse who will determine the level of care necessary.
Some students may be seen by a Certified Registered Nursing Practitioner (CRNP) or a physician, and when warranted students will have access to medications for a small fee.
The Student Health Services will accept cash or credit cards for payment of any medication or extended service fees, such as lab work or X-rays.
Hours of Operation
ESU students will have dedicated access to care seven days a week at the ExpressCARE located at 200 East Brown Street in East Stroudsburg.
Monday - Friday
8:00 AM - 5:00 PM
ESU students may also be seen at the East Stroudsburg ExpressCARE during the following hours but will be comingled with other patients from the community.
Monday - Friday
5:00 PM - 8:00 PM
An additional convenience for care that requires immediate attention off hours from those listed above, ESU students may also be seen at any of the other Lehigh Valley Health Network ExpressCARE locations in Monroe County for walk-in care services at no additional cost.
Students who visit an ExpressCARE in Monroe County with a medical concern that needs advanced care/treatment may be easily transitioned to LVH-Pocono for a seamless range of care if they so choose.
If you have questions about these changes to health services, please contact the Student Health Services staff at (272) 762-4378.
Contact Information
Campus Address

Health Center

Phone:

Fax:

(570) 422-3731 (Fax)
Title of Department Leader

Director

Name

Amy Freeman

E:

Phone: